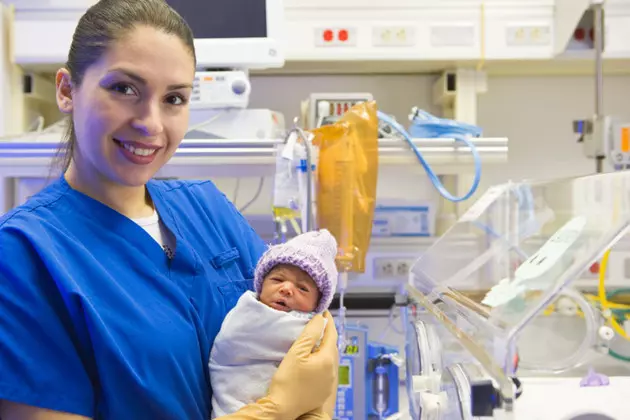 NJ wants to let nurses cross state lines
ThinkStock
New Jersey could soon be joining a multi-state nurse licensure compact.
The agreement, which must be approved by the Legislature, would let nurses licensed in the Garden State work in 25 other states around the country, and nurses from other states in the compact could work here without going through a separate licensing process.
"It's a great idea. It kind of helps us out in a lot of areas," said Judy Schmidt, CEO of the New Jersey State Nurses Association.
"It would help us if there were shortages in certain areas to be able to get nurses into New Jersey very quickly."
New Jersey hospitals have shortages of nurses in labor and delivery and operating rooms.
"There is a very long training period for a nurse to be able to function at a high level within an operating room," Schmidt said.
If we were part of a compact and we have some kind of a natural disaster like a hurricane hitting Jersey, in Florida, Texas or anywhere else, "it would make it easier for us to mobilize nurses into those states. The state boards of nursing would not have to have an emergency license for those nurses to come into those states."
Currently it takes three to six months to get a nurse from another state licensed in New Jersey.
She pointed out New Jersey is surrounded by three states.
"We do have a lot of nurses who practice in both New Jersey and New York, Delaware and Pennsylvania, and it would make it much easier for our nurses to find employment in other states and not have to pay licensing fees."
Schmidt said there had been concerns raised about making sure nurses that would come to work in Jersey did not have a criminal record, but those concerns have been addressed.
"Every state in the compact must do criminal background checks and fingerprinting on each of their licensed nurses that are going into the compact," she said.
Assemblyman Paul Moriarty, a prime sponsor of a measure to enable New Jersey to join the compact, said participating in this kind of arrangement makes a lot of sense.
"It allows for increasing mobility and job opportunities for nurses."
He pointed out that joining the nurse compact will also open opportunities for our nurses to use telemedicine technology.
"It allows the use of the internet to reach very rural areas in places that are under-served."
He said having a multi-state license will be helpful for nurses to take advantage of telemedicine opportunities moving forward.
"If an out-of-state nurse is practicing in New Jersey, they would have to comply with all of our rules and regulations or their multi-state license could be limited, suspended or revoked.
The measure has been passed by the Assembly and is pending in the state Senate.
You can contact reporter David Matthau at David.Matthau@townsquaremedia.com
Also on New Jersey 101.5: