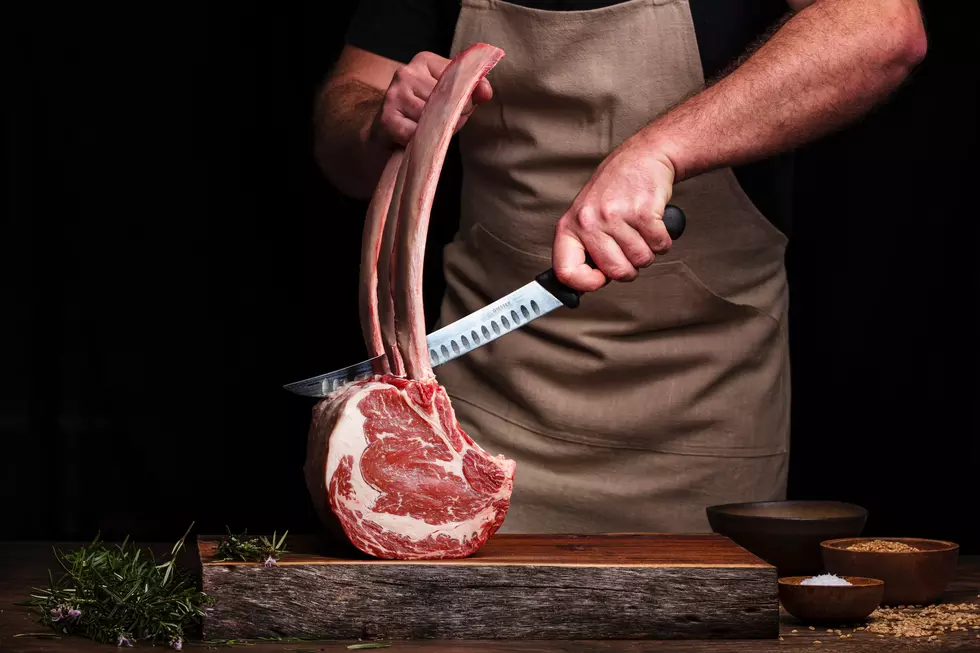 This Astonishing Steak Is The Biggest In New Jersey And Its Glorious
Photo by Madie Hamilton on Unsplash
There's nothing quite like a nice steak dinner, especially when you know you're about to have the absolute biggest steak in the entire state of New Jersey.

I love going to steakhouses, granted it's not something I do more than once a year or so but when I go it's definitely a memorable experience.
Unpopular opinion real quick; when you go to a steak house, ordering Filet Mignon is like ordering chicken fingers at a 5-star restaurant.
Go with a ribeye, or a New York Strip instead, there's so much more flavor with those cuts.
New Jersey is of course known for having a huge selection of amazing steak houses to choose from if you're looking for an extra delicious dining experience.
In Ocean County alone, you have Prime 13 in Point Pleasant, The Old Causeway Steak, and Oyster House in Manahawkin, or Sinners Steakhouse, also in Point Pleasant.
Any of those places will get you a great steak, but you won't be able to get the biggest steak in the entire state.
What Steakhouse Has The Biggest Steak In New Jersey?
I'm not going to lie, it's a little bit of a hike from Ocean County but it'll be well worth the drive.
Just make sure to bring your appetite, and maybe a friend.
According to the experts at Only In Your State, you'll have to travel to Little Falls New Jersey in Passaic County to find Jersey's biggest steaks.
You may also want to make a reservation because Rare The Steakhouse has made quite the name for itself selling monster-sized steaks.
The 48-ounce Porterhouse for two is definitely eye-catching, but then again so is this massive 60-ounce Tomahawk steak!
The menu specifically says it's for two, but I'm almost sure my dad who's a steak fanatic could try and tackle that on his own.
If that doesn't seem big enough for you, they also have a Tomahawk seafood combo that's sure to fill you up.
Oh, by the way, you're going to want to try and find a way to save room for dessert, it looks delicious!
Rare The Steakhouse is located at 440 Main Street in Little Falls New Jersey, and if you want to drool over all their steaks, their Instagram is the place to go.
Where To Get The Juiciest Steaks At The Jersey Shore
Sometimes....I just need me some steak.
Every Amazing New Jersey Restaurant Featured on Diners, Drive-Ins and Dives