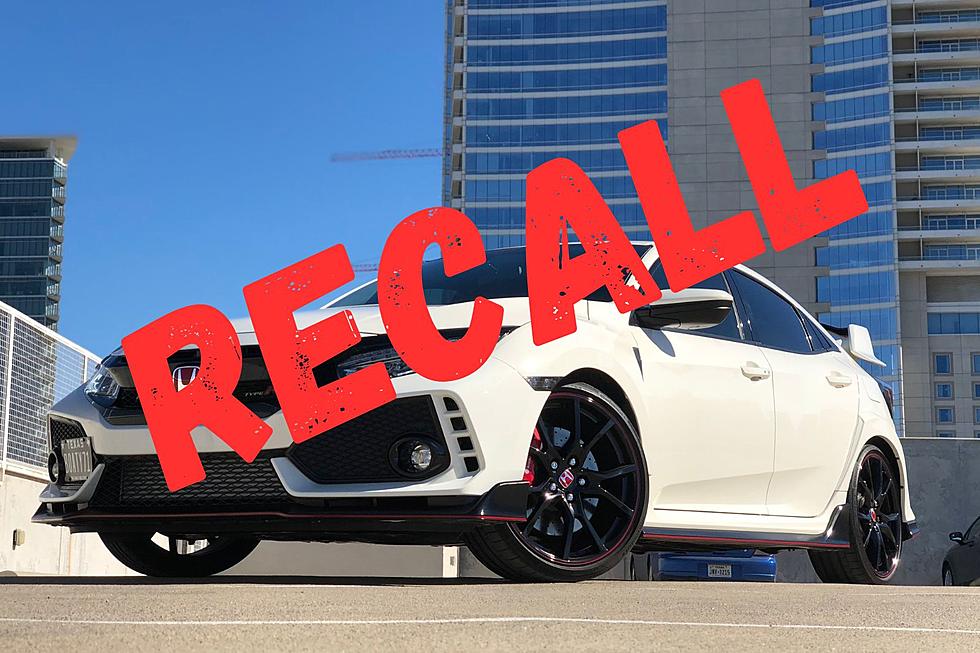 A Massive Recall Issued For One Of New Jersey's Most Popular Vehicles
Photo by Bryan Boatright on Unsplash / lCanva
When you bought your car, you probably did a lot of research.
You looked over reviews, considered what you want in a vehicle, and likely considered safety features.

Especially if you're driving around with your family.
Unfortunately, even the most prepared car buyer can't prepare for recalls.
And it looks like one of the most popular vehicles in the Garden State was recently issued a recall.
The recall, by the way, affects just about half a million vehicles.
On March 9th, it was reported that National Highway Traffic Safety Administration issued a recall for some Acura and Honda models.
The recall has to do with a pretty key component of your vehicle's safety.
Its seatbelts.
According to Patch, the issue stems from seatbelts not properly latching when drivers go to fasten up before hitting the road.
That's a pretty big deal when you consider that your seatbelt makes a huge difference if you ever get into a crash.
What Vehicles Are Affected By The Recall?
As I mentioned earlier, the recall is in place for nearly half a million Acura and Honda vehicles, including the Honda CR-V which is one of the most popular vehicles in Jersey.
In total 6 vehicles manufactured between 2017 and 2020 are affected, and according to Patch they are as follows:
Acura RDX: 2019-2020

Honda Accord: 2018-2019

Honda Accord Hybrid: 2018-2019

Honda CR-V: 2017-2020

Honda Insight: 2019

Honda Odyssey: 2018-2020 ~ Patch
The NHTSA did say that manufacturers will fix the issue, and that car owners that are affected should be getting a letter in the mail in mid-April.
A recall on your vehicle is never something you want to see, but in this case, it looks like the manufacturers are taking quick steps to rectify the issue.
Most Popular Cars in Pennsylvania and New Jersey
Has it ever happened to you that you buy a car and after you purchased it you start noticing that a lot of people have that same car? Maybe you just got a car that is extremely popular in either New Jersey or Pennsylvania without even knowing it. There is really nothing wrong with that.
According to
Edmunds
, in New Jersey the most popular car is the Honda CR-V and in Pennsylvania is the Ford F-series.
We have a list of the 5 most popular cars in both Pennsylvania and New Jersey.
The 25 Most Dangerous Roads in New Jersey