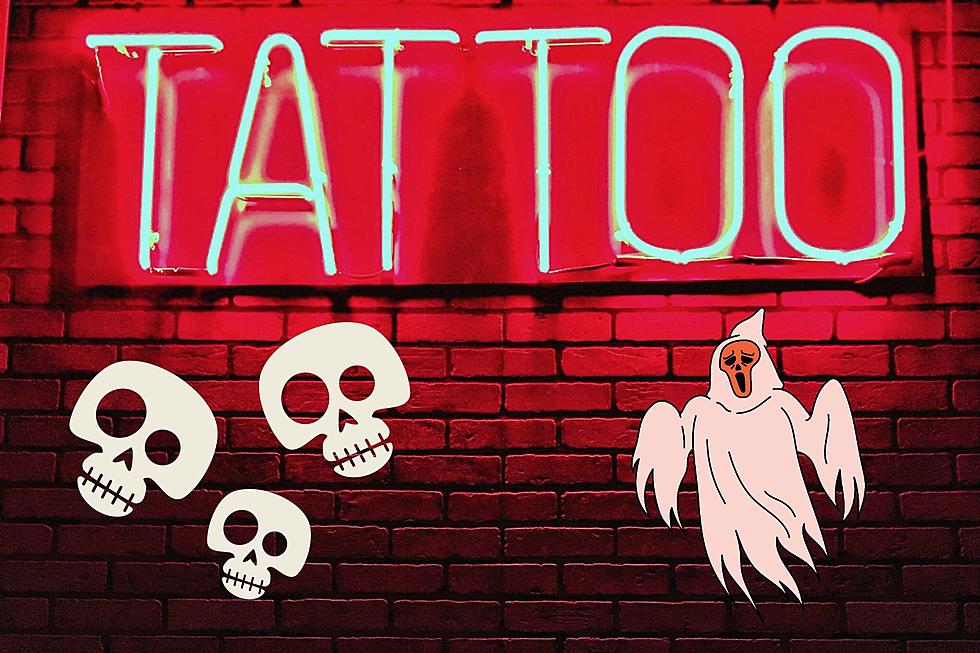 The Most Haunted Tattoo Shop In New Jersey Is One Of The Most Haunted In The Country
Photo by Brianna Tucker on Unsplash / Canva
Whoa, One Of The Country's Most Haunted Tattoo Shops Is In New Jersey
This may divide the room, but there's really no better therapy in the world than tattoo therapy.

There's just something about working with your favorite local artist to design a unique piece of artwork that you'll have with you forever.
Every time I move somewhere new, I always look for a great tattoo artist.
In Central PA, I'd always hit a place called King Cobra which specialized in custom tattoos.
In Jersey, I'm a big fan of Slingin' Ink in Point Pleasant. They've done all my work since moving here and have not disappointed yet.
Jersey is full of very talented artists working at Tattoo shops all over the county, however, none of them can say they work at the most haunted tattoo shop in Jersey.
For that, you'll have to travel to Deptford.
There's A Tattoo Shop In NJ That's One Of The Most Haunted In The State
Thanks to Tik Tok, it's so easy to discover places you'd normally never have heard of before, like Jersey's most haunted Tattoo shop.
This place is chock full of oddities, creepy things that go bump in the night, and of course really cool tattoos.

By the way, when I say "things that go bump in the night" I really mean it.
A camera crew spent a night in the basement of this place and heard voices coming from nowhere, and objects moving on their own.
Check out the Tik Tok, courtesy of the user Paranomalefiles.
If the room of dolls doesn't give you the creeps, then I don't know what will!
That being said, the artwork the tattoo artists create here really is cool.
Jersey's most haunted tattoo shop is a little place in Deptford called Convent Tattoo and Body Piercing
Located at 10 Superior Way in Deptford, you can try and make an appointment, if you dare!
The 15 Best Tattoo Parlors In Ocean County, New Jersey
The 15 Best Tattoo Parlors In Monmouth County Voted By You