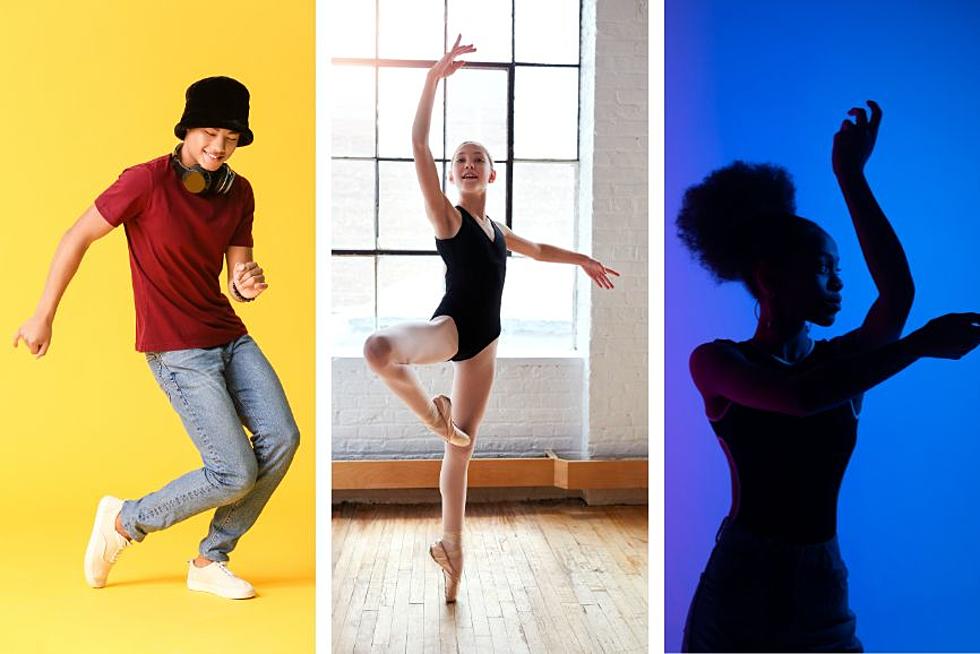 New Jersey has an official state dance — can you guess what it is?
Canva
New Jersey has many symbols — a state bird (Eastern Goldfinch), a state flower (Meadow Violet), a state fruit (blueberry), and more.
If you're already familiar with those examples, you're a real New Jerseyan. But if you happen to know this next one, color me impressed.
As they do anytime they'd like to designate something as an official state symbol, New Jersey lawmakers went through the process of deciding what should be known as the official "American folk dance" of the Garden State.
In 1983, by joint resolution in the New Jersey Legislature, the answer was delivered.
The American folk dance of New Jersey is the square dance — something you may have actually learned all about in gym class back in the day.
According to this post by New Jersey 101.5's Eric Scott, the process to give the "square dance" the top billing began in 1979 when Nan and Frank Habersberger launched a campaign on behalf of four state square dancing associations.
According to square-dancing lovers of today, modern square dancing is quite different than the version you may have experienced in school. Callers (the people who determine which moves dancers will perform) use modern, upbeat music of all kinds, according to the Callers' Council of New Jersey.
If this article is giving you the itch to get back on the country dance floor, don't worry — you'll have plenty of company. Square dancing classes and events are being offered quite reguarly throughout the Garden State.
Report a correction 👈 | 👉 Contact our newsroom
NJ breweries with top-rated beer
The reviews are in — see which NJ breweries have the most beers with a great rating on BeerAdvocate.
LOOK: Most commonly seen birds in New Jersey
Stacker
compiled a list of the most common birds seen in New Jersey from Project FeederWatch.