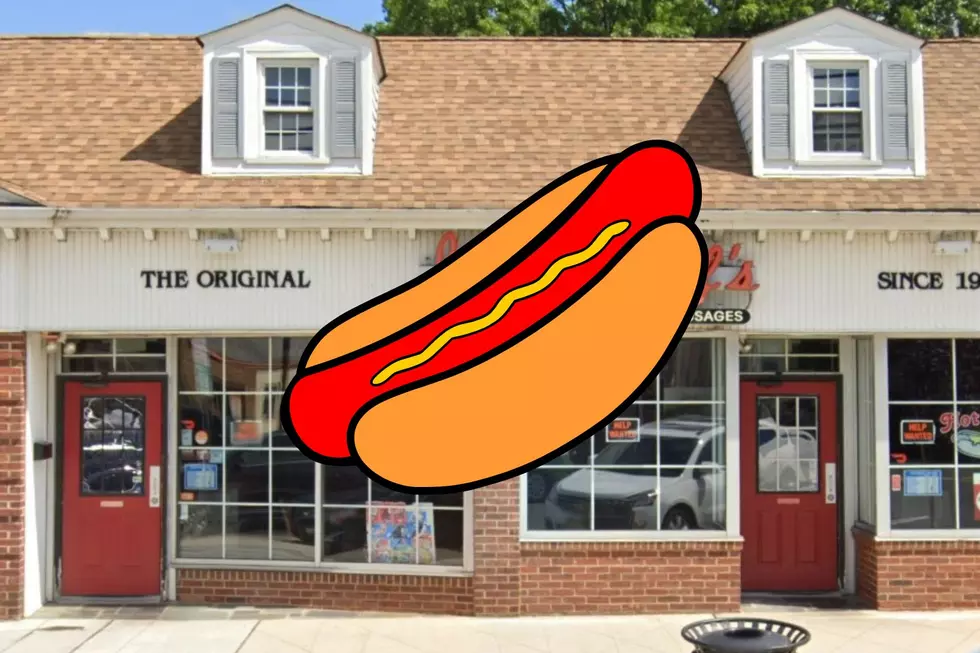 One Of New Jersey's Best Hot Dog Joints Has Been Opened Nearly 100 Years
Photo Credit: Google Maps / Canva
This place makes hotdogs an absolute art form, and it's simple to see why people go out of their way to grab a bite to eat from this legendary restaurant open since 1932!

When I think of hot dogs, I usually picture one of two things; a pot of boiling water that has a pack of ballpark franks in it, or over-chared dogs on a charcoal grill.
I like both of those by the way, but I just don't really get excited about them.
Honestly hot dogs aren't something I typically get excited to eat, then again I've never heard of a hot dog place like this before!
New Jersey is home to some great hot dog stands by the way. You have Windmill Hot Dogs in Belmar, Hot Dog Johnny's in Belvidere, and Hanks Franks in Lodi just to name a few.
This place however has somewhat of a cult following, and I can see why.
First things first this place sells hot dogs and Italian sausages, there's also an option to get a dog and a sausage on the same roll!
On top of that, each hot dog or Italian sausage can be topped with potatoes, peppers, or onions.
That's right, fried potatoes on a hot dog!
They also serve burgers, chicken tenders, onion rings, and a bunch of different sides like broccoli bites, zucchini bites, jalapeno poppers, and chili.
I think what really gives this place a memorable taste is two things.
One, everything is cooked together on the same griddle throughout the day so the flavors really get to know each other.
Don't worry though, their website says everything is cooked in cholesterol-free soybean oil!
And two, they serve their hearty hot dog and sausage sandwiches on pizza bread; a soft, chewy, and delicious bread that's baked fresh daily.
 So, What New Jersey Hot Dog Stand Is Unlike Any Other?
As I mentioned, it's a spot that's been operating since 1932 and has had several locations throughout its almost 100-year history.
Currently, there are two locations; one in Newark, and another in Kenilworth.
According to the experts at Only In Your State, if you want a truly unique "New Jersey Hot Dog Experience" you'll have to go to Jimmy Buffs.
Jimmy Buff's may be one of the only places I've ever seen potatoes on hot dogs, and frankly, I'm not too mad about it, it looks pretty good!
Only In Your State says that after almost 100 years in business, that they still serve some of the best Italian dogs in the entire state.
If you're really craving a hot dog or sausage from these guys and are way out of state, don't worry too much, they'll ship their hot dogs right to your door.
Jimmy Buff's isn't the only amazing hot dog stand in New Jersey though.
The Top 15 Most Highly Recommended Places For Hot Dogs In NJ - 2022
The 25 Most Dangerous Roads in New Jersey