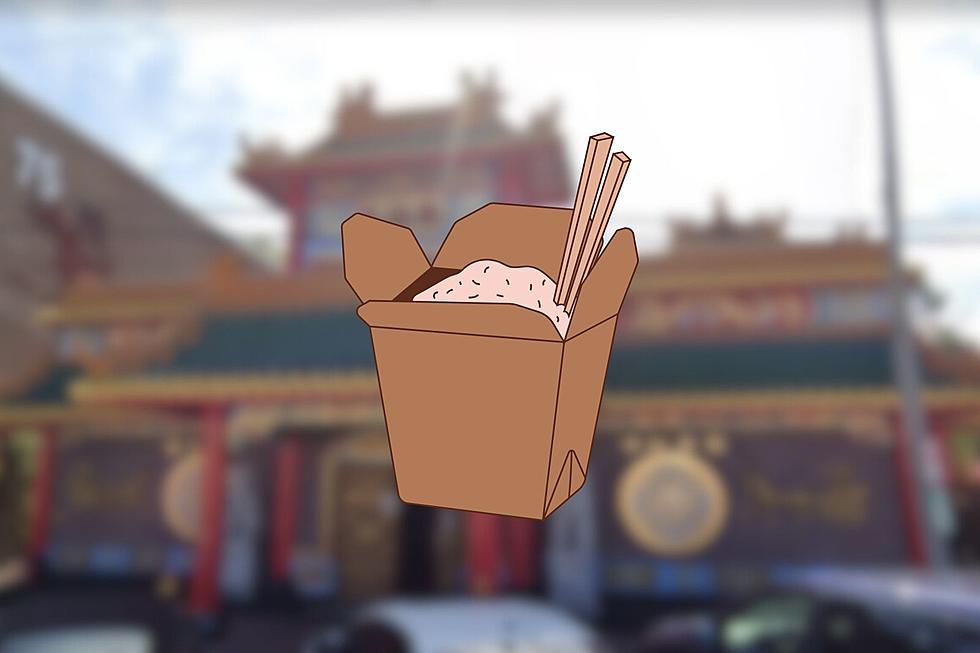 The Best Chinese Food Restaurant In New Jersey Is One Of The Best In The Country
Photo Credit: Google Maps / Canva
Have you ever had one of those days where you just need Chinese Food?
Whether it's because the boss was really ragging on you, or because you just moved into a new place and don't have any food, or because you just don't want to cook?

Chinese food has been a take-out go-to in the Buehler household for years.
When we lived in Central PA we had one of two Chinese Restaurants we'd frequent when we didn't feel like doing any cooking.
My wife would get the Lo Mein, and I was always good for shrimp and broccoli with a side of crab rangoons.
Now that we live in Jersey though finding a new Chinese Restaurant to call ours has been a difficult decision.
Great Wall in Pine Beach was really good, and so was Dragon Chinese Kitchen the couple of times we've ordered out.
On the island, Golden Gate Express near Ortley is really good as well.
But if I asked you who had the best Chinese food in New Jersey, where would you say to go?
The Best Chinese Food In New Jersey Has Been Revealed.
It's a family-run restaurant that's been serving some amazing Chinese food since 1986 and has a location in Denville and Montclair.
Personally, I think the Mandarin Pork Chop and the Sesame Beef look fantastic, but don't just take my word for it, check out some of these glowing reviews from Yelp.
The only thing better than the food may be the service.
Between the larger-than-life menu, beautiful and ornate decor plus outstanding service it's easy to see why Love Food is saying Hunan Taste is Jersey's best Chinese Food Restaurant.
Needless to say, this place is definitely on my list of spots to check out in the near future.
In the meantime, here are some of the best Chinese Restaurants right near the Jersey Shore.
The Most Scrumptious Chinese Food in Ocean County
The Tastiest Chinese Food in Monmouth County