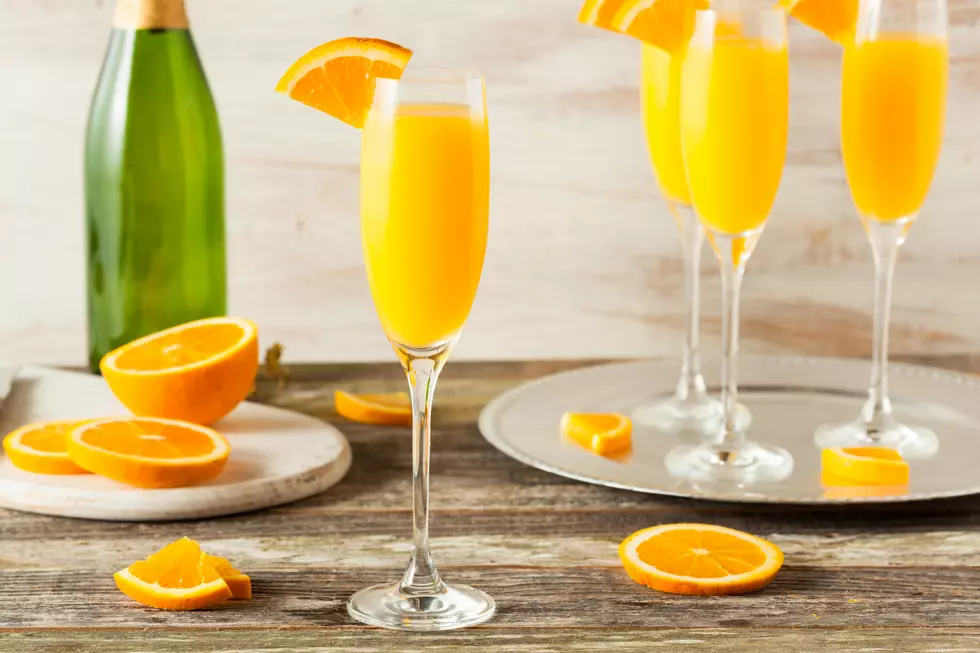 Where To Get The Best Mimosa On National Mimosa Day!
bhofack2 - Thinkstock
It has JUST come to my attention that tomorrow (May 16th) is probably one of my favorite days of the year:
And good news....I've heard Orange Juice is healthy for you!
Now if you couldn't tell, this is a celebration that I do not take lightly and must be planned ahead of time.
So here are some of the top South Jersey locations to get your mimosa fix.
19 Jackson Street, Cape May 
This hotspot has some of the best mimosas around. They have the typical combo - dry brut champagne with fresh-squeezed orange juice -- but also offer other flavors including a pomegranate mimosa or they give you the option to add Chambord or Grand Marnier. Sounds like a part-ay.
142 Decatur Street, Cape May 
This South Jersey hotspot is mixing things up by serving you something rather unique. They offer a grapefruit mimosa - how refreshing - made with Deep Eddy Grapefruit Vodka, Prosecco and grapefruit juice. I'll race you there....seriously, I already left.
1 Atlantic Ave (In Playground Pier), Atlantic City 
As you young kids say: this place is totally hip. (Or used to say lol) Make sure you give the typical champagne and OJ combo a try but then be sure to break of your comfort zone! This location has a cocktail called French 77 which is made with Bombay Sapphire, St. Germain, lemon and sparkling wine and a concoction called the Champagne-O-Rama which is made with Smirnoff Raspberry, sparkling wine, and a grenadine-sugar rim.
646 Bay Ave, Somers Point 
Get ready for an overwhelming number of champagne-filled choices! There is, of course, your stand mimosa but in addition, give the Sparkling French a try. This upgrade is made with Ketel One, pineapple juice and Chambord. But remember, pinky out.
Did we miss anywhere that is a must try? Let us know!