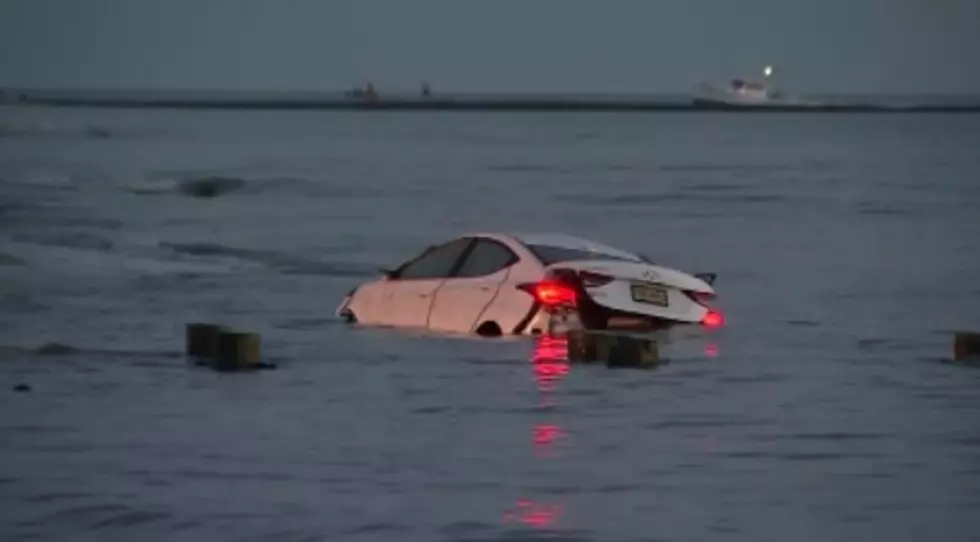 Names of Victim, Driver in Fatal North Cape May, NJ Crash Released
Car into Delaware Bay off of North Cape May NJ on May 29 2022 - Photo: WPVI-TV
The Cape May County Prosecutor and the Lower Township Police Department have released the names of the people involved in a fatal motor vehicle crash that happened in the North Cape May section of Lower Township over Memorial Day Weekend.
According to the press release, at 7:38 pm on Sunday, May 29, Lower Township Police responded to a report of a motor vehicle crash in the area of Lincoln Boulevard and Beach Drive. Officers found a 2015 Hyundai Elantra had struck another vehicle and then a pedestrian seated on a bench before coming to rest in the water.
The pedestrian, identified as Donna Buhner, 75, from the Erma section of Lower Township, was airlifted by MEDEVAC helicopter to Cooper Trauma Center where she died as a result of her injuries.
The driver of the 2015 Hyundai Elantra, identified as James Swayne, 56, of Somerset, NJ was transported to Cape Regional Medical Center to be treated for his injuries.
Initial statements from witnesses indicate that Mr. Swayne may have suffered a medical emergency just prior to the crash. This investigation is being conducted by the Cape May County Prosecutor's Office Fatal Crash Investigation Unit and members of the Lower Township Police Department.
According to Prosecutor Sutherland, the circumstances surrounding this incident are still under investigation and no charges have been filed at this time.
20 Much-Loved Italian Restaurants in South Jersey
Cold Cases: Unsolved Murders and Missing People in South Jersey