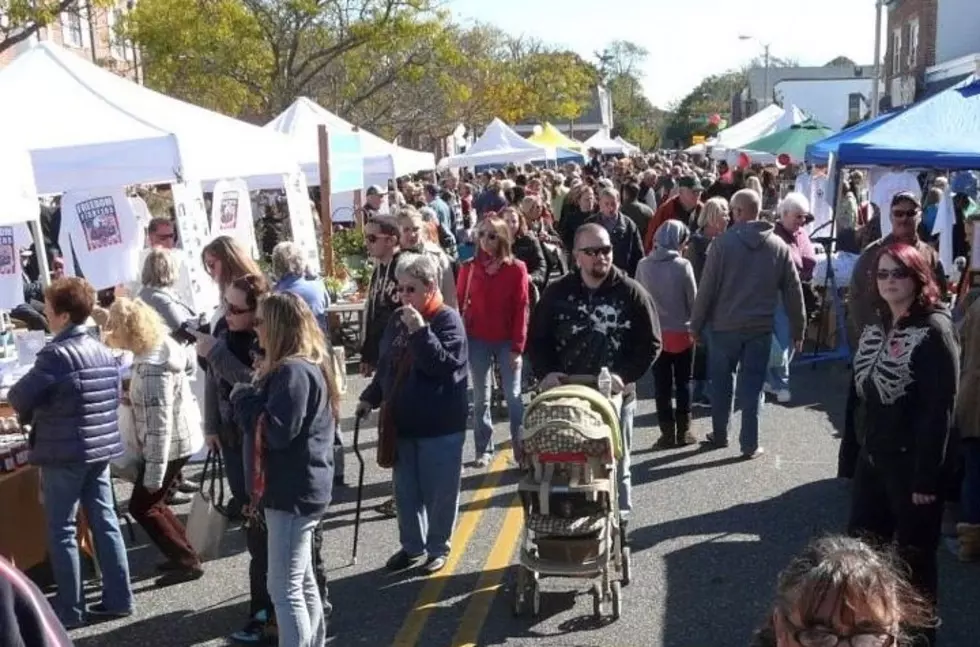 Middle Township Cancels Popular Harvest Festival
Harvest Festival/ Photo provided by Middle Township
Middle Township's Olde Tyme Harvest Festival is the latest casualty of COVID-19. The 23rd annual Harvest Festival scheduled for Saturday, Oct. 24 was canceled yesterday by organizers citing public health and financial concerns.

Enter your number to get our free mobile app
The Township had been considering a scaled-down event, but drastically reducing the number of vendors and attractions would have made the event financially unsustainable.
Harvest Festival, held each October on Mechanic Street in downtown Cape May Court House, features food, crafts, entertainment, amusement rides, pumpkin decorating and Halloween-themed fun.
Middle Township Mayor Tim Donohue said coronavirus precautions made canceling the event unavoidable.
"As with all our events, we worked hard to find a safe and sensible strategy for putting on the Harvest Festival during this Public Health State of Emergency. With the plan we've used the last several years, the event paid for itself. A smaller event, at risk of being cancelled due to the ever-changing state of COVID-19 restrictions, would be a financial risk to our taxpayers that we can not afford in this challenging economic environment."
The Township will work to develop some alternative events for the fall, more inline with the current restrictions on large crowds.
Sadly, this is the times we live in," said Committeeman Jim Norris, who oversees Recreation and Special Events. "We regret the necessity of this decision, but public safety has to come first. We look forward to restarting our Harvest Fest tradition, even bigger and better in 2021."
A trip down retail memory lane in the Cardiff section of Egg Harbor Township