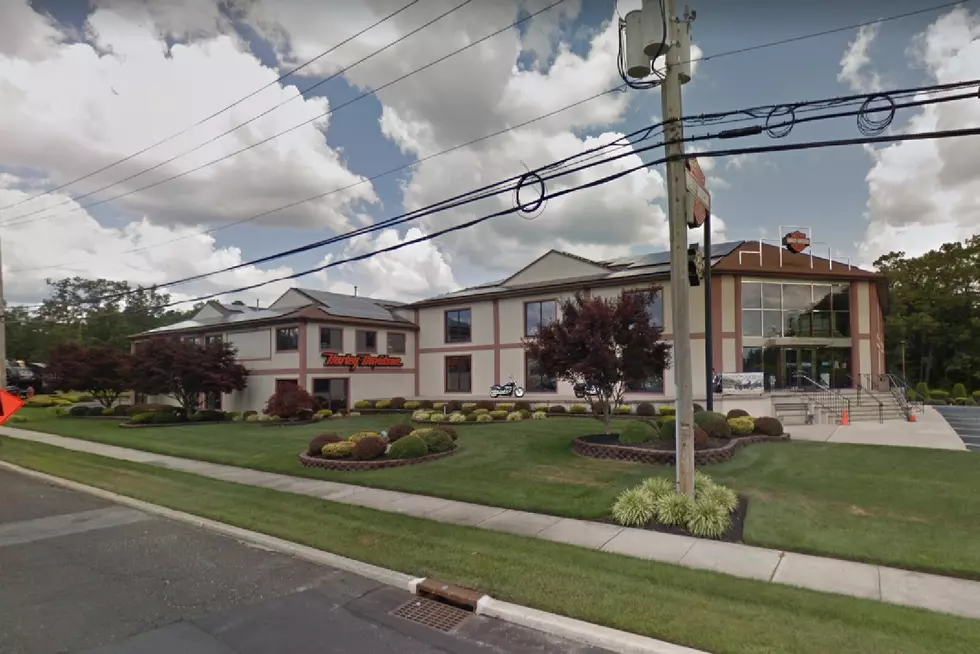 Mays Landing Man Allegedly Stole Motorcycle From Galloway Dealer
Google Maps
Galloway Township Police say a Mays Landing man walked into Atlantic County Harley Davidson in Galloway, hopped on a motorcycle and drove away. 
His mistake was where he went with the bike - home.
Galloway Police say the incident happened Monday afternoon when an employee reported a man had taken the bike from the dealership's service center. The employee provided a description of the man, who had taken the motorcycle and fled west-bound on the White Horse Pike.
Police say the man was wearing a Philadelphia Eagles jersey (#20) and was observed driving at a high rate of speed.
Here are the details, provided by police:
Quick investigation revealed the suspect left a vehicle on scene at the AC Harley dealer and a check of that vehicle registration provided an address in Mays Landing. Due to the suspect's direction of travel and the close proximity of his home address, units responded to that address. Chief of Police Donna Higbee, Captain Richard Barber and Lieutenant Gary Jones were the first Officers to arrive at the suspect's address. Upon arrival the male, identified as Kevin Waters and the stolen motorcycle were located and Waters was taken into custody and the motorcycle was returned to AC Harley Davidson.

Kevin Waters was charged with Theft of Movable Property (motor vehicle), Burglary and Driving while intoxicated. All charges were placed on summons and Mr. Waters was released, pending his court proceedings.