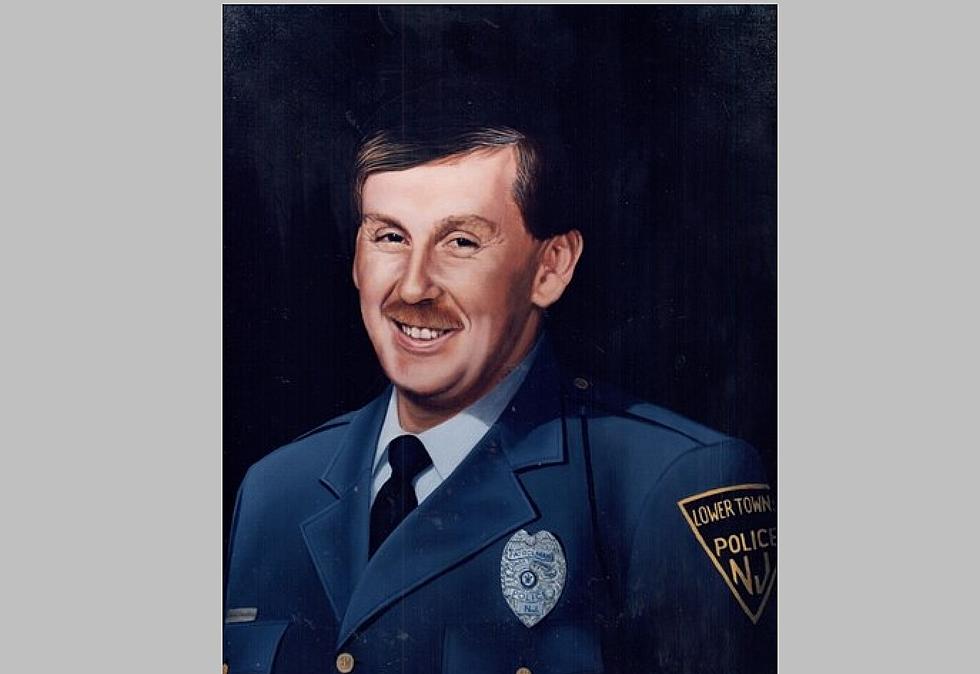 Lower Twp Policeman Slain in Line of Duty Remembered
Officer David C. Douglass, Sr./Lower Twp. Police
This Tuesday, Feb 18, marks the 26th anniversary of the death of Lower Township Officer David C. Douglass, Sr., who was killed in the line of duty, after exchanging gunfire with a suspect who had just burglarized a home and then set it on fire.

Enter your number to get our free mobile app
According to police, the flags at Township Hall and the Police Department will be flown at half staff on this day in memory of his sacrifice and service.  A memorial wreath will be placed at the grave site located at the Cold Spring Presbyterian Church.
On Feb. 18, 1994, Officer Douglass was dispatched to a suspicious person call in the area of North Cape May.  As he pursued a burglary suspect on foot, the suspect turned and shot him.
Officer Douglass was able to return fire, striking the suspect in the hand and was able to make it back to his patrol car to call for assistance, but did not survive the attack.
The man who shot him was arrested six weeks later. He plead guilty and was sentenced to life.
Patrolman Douglass, who was 34 at the time of his death, had served with the Lower Township Police Department for 18 years, as well as serving as a Lieutenant on the Town Bank Fire Department.
He helped create the Lower Township SWAT team, he was an instructor at the Cape May County Police Academy and a past president of the Policeman's Benevolent Association. He was survived by his wife, son, daughter, and step-daughter.
At approximately 7:15 pm Tuesday, dispatch will transmit Officer Douglass's End of Watch broadcast.  During this time, all fire sirens in the township will be activated, in memory of Douglass.