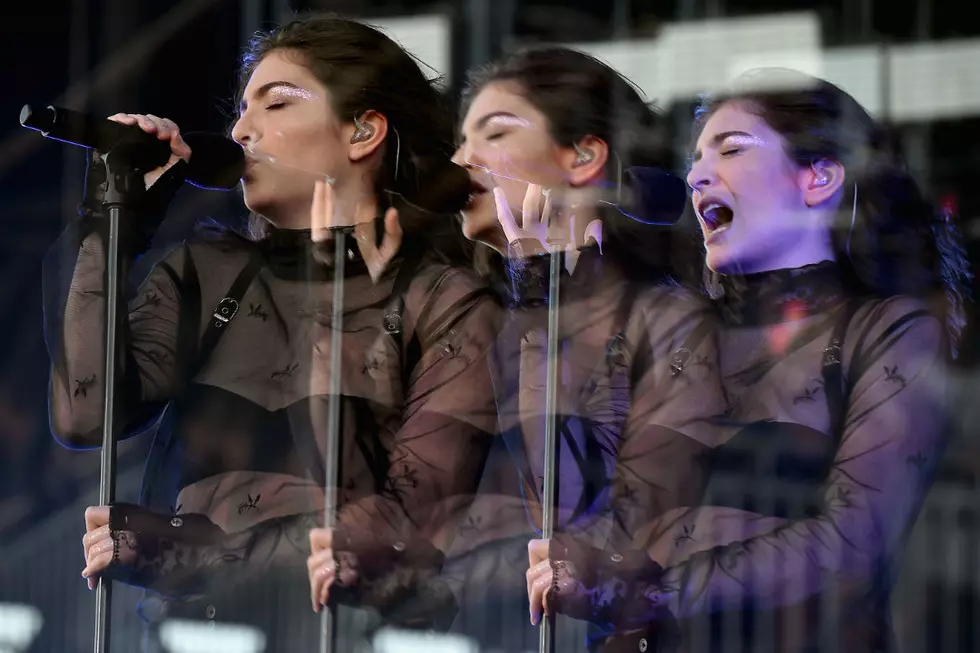 Lorde Remembers Being Close To Breakdown After Post-'Royals' Fame
Theo Wargo, Getty Images
"Royals" spells out a fantasy world in which Lorde enjoys the finer things, but the singer was hardly living the high life in the immediate aftermath of the song's 2013 ascent up the charts.
In a new interview with NME, Lorde, whose sophomore album Melodrama drops tomorrow (June 16), says that her catapulting into the limelight at such a young age really messed with her head and nearly sent her into hysterics.
"When it was happening, I was quite overwhelmed by it," she said. "But that was a long time ago. If anything, I've slowly been getting less famous since 'Royals' was really big. Which is totally cool for me… I suck at being famous. And that's fine."
The "Green Light" singer added that shots at her appearance delivered by fans and followers hit her hard, and noted that there was no way of preparing for such casual and relentless judgment.
"It rocked my foundations and could have f----- me, you know? I remember being made aware of my looks and my body in a way that I had never been...I remember all these kids online, I think I beat their favorite people to Number One, and they were like, 'F--- her, she's got really far-apart eyes.' I remember being like, 'Whoa! How did I get all this way without knowing I had far-apart eyes?' Just weird s--- like that. But I was able to return to my family and shelter against that and get to where I am now. I feel so comfortable in myself."
Lorde + More Pop Stars Perform at Governor's Ball: