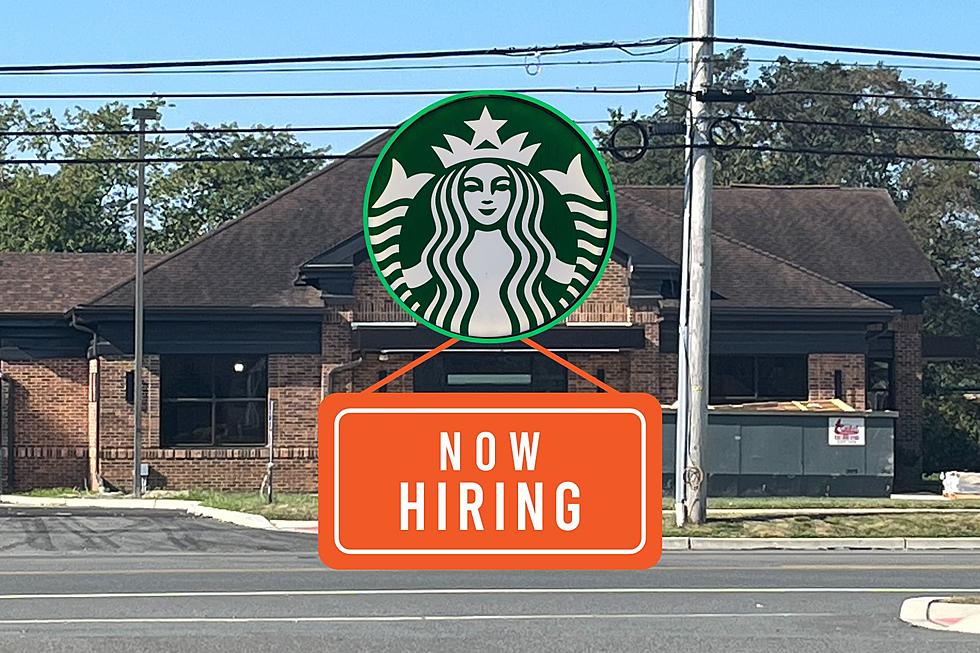 New Galloway Twp., NJ Starbucks is Now Hiring
TSM South Jersey; Thinkstock; Canva
A second Galloway Township Starbucks store is under construction. In the meantime, it's hiring! Here are the details if you're interested.

This new Starbucks in Galloway is in addition to and not in place of the location already established at Sunrise Plaza off W. Jimmie Leeds Road.
This Starbucks store will be at 320 E. Jimmie Leeds Road closer to the one by ShopRite that closed a few years ago. It's taking over the former Ocean First Bank next to Galloway Municipal Complex. It will also include a drive-thru window.
While a remodel of the bank continues, the new Galloway Starbucks is hiring!
If you've ever thought about being a barista or a shift supervisor, Starbucks is looking for YOU.
And it could be a good match since Starbucks offers comprehensive compensation and benefits packages to all their eligible full-time AND part-time employees.
Some of their qualifications:
Being a 'people person'.
Love working as a team.
Can keep cool and calm in a fast-paced environment.
Have excellent communications skills.

I found more info below on a flyer at the Sunrise Plaza Starbucks, and here if you want to apply.
There's no official word on when the new Galloway Starbucks will open, but we'll keep  you posted.
17 Best Places to Grab Dinner in Galloway Twp., NJ
Sometimes, when you're hungry and looking to dine in or takeout dinner, you forget to look around your own town! Here are more than a dozen restaurants in Galloway Twp., New Jersey worth checking out.
11 Things to Know About the LBI Restaurant Black Whale
Black Whale Bar & Fish House is getting national attention after it served as part of the wedding weekend festivities for Jack Antonoff, friend and producer of Taylor Swift. Never heard of it? Here are 11 things to know about the restaurant located in the Beach Haven section of Long Beach Island.