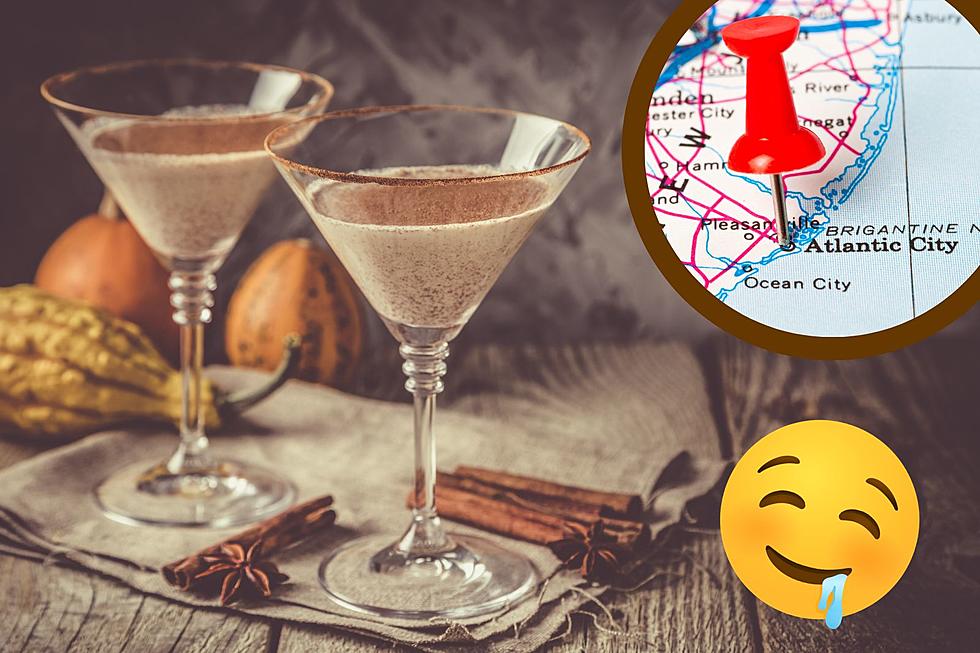 New Jersey's Best Thanksgiving Cocktail Found In Atlantic City
Canva
Two of our absolute favorite places have teamed up to bring you the most delectable drink you'll ever try this Thanksgiving.
Seriously, you can thank me later.

How long has it been since you've made your way over to the boardwalk casinos in Atlantic City? You're going to want to make a trip after you hear about the delicious drink they're serving up that's perfect for fall.
Who needs pumpkin coffee when you can have a pumpkin espresso martini. My FAVORITE drink of all time is an espresso martini. Knowing that my love of pumpkin-everything is being celebrated this way makes me feel like they concocted this drink just for me.
I'm fully aware that I'm a little ✨ delulu ✨ with that idea, but the pictures make it look too yummy not to go try!
It's being brought to you by Little Water Distillery and Ocean Casino Resort. If you've never heard of Little Water, they're an awesome distillery right here in Atlantic City that has some of the smoothest libations you'll ever try. They sell pre-made drinks, too. I LOVE their espresso martini, so obviously, when I heard they were the brilliant mind behind this fall-themed cocktail, I knew I had to try it out.
It's made with Little Water's smooth French Wheat Vodka and can be made for you inside the lobby bar at Ocean Casino Resort.
Doesn't it look sooo yummy??
Source: Facebook
Looking to save money when shopping for ingredients this Thanksgiving holiday?
Trim Your Thanksgiving Costs With These 11 Dollar Store Buys
With prices of nearly everything going up, finding ways to save is important to keeping your sanity during the Holidays. Here are 11 Ways to Trim Your Thanksgiving Costs With These Dollar Store Buys.
Gallery Credit: Scott Clow
The Best Destinations To Travel This Thanksgiving!
Take a look at the top travel destinations in the country for Thanksgiving in 2023.