Gorgeous Footage Captured Of Humpback Whale On Coast Of NJ
ullstein bild // Getty Images
These past few months have been chaotic to say the least so sometimes it is necessary to stop and appreciate your surroundings.

Enter your number to get our free mobile app
On Monday, the humpback Whale was caught swimming extremely close to the Manasquan shore....experts guess she was looking for lunch!
"They've been getting closer and closer, but certainly in this last decade they've really rebounded off the Jersey Shore, off New York waters," said Karl Vilacoba, communications director for Monmouth University's Urban Coast Institute. "There are a lot of people looking into this right now, and the thinking is there's more menhaden — they're the little bait fish, some people call them bunker. For the humpbacks, that's a great dinner."
If you ever happen to spot a humpback whale, experts say that you should keep a healthy distance. When you compare the size of an adult humpback to a human, it would literally be like getting run over by a truck.
So here is what I suggest.
Sit outside and enjoy this footage in all of its glory. THIS is one of the major pluses of living in South Jersey.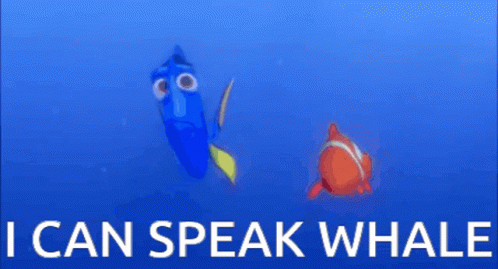 P.S. I can speak whale: "WHAAAAATTTT ISSSSS GGGOOOOOIINNNNGGGG ONNNNNNNNNN."
KEEP READING: 3-ingredient recipes you can make right now