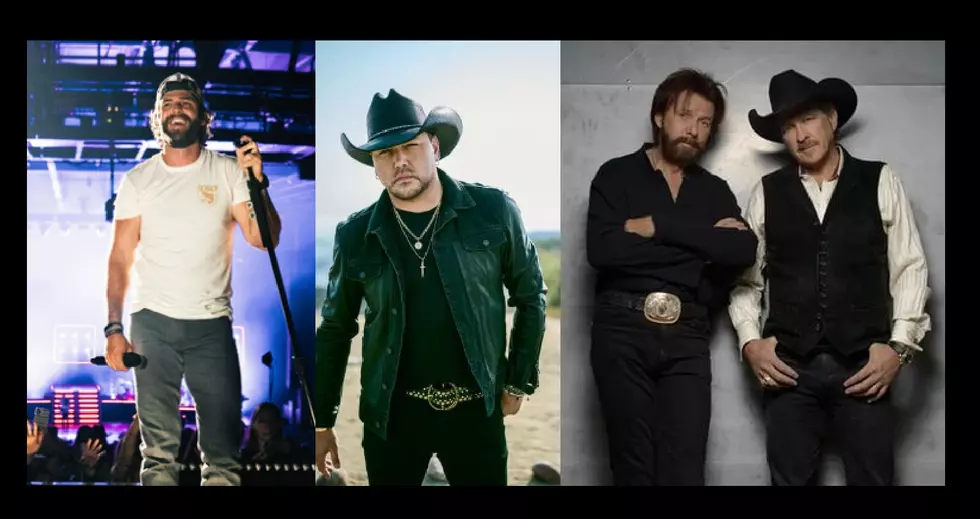 Here's How to Get Your $99 Tickets For the TidalWave Fest in Atlantic City
TidalWave Music Fest
Two weeks from today, one of the biggest events ever on the Atlantic City Beach - and you can be there for as little as $99.
The TidalWave Music Festival is a 3-day country music event featuring Jason Aldean, Thomas Rhett, Brooks and Dunn, Cole Swindell, Jelly Roll and dozens more, all right on the beach in Atlantic City.

Perhaps you can't make it to all three days - but there's one day you NEED to be there!
Maybe it's Friday with Thomas Rhett, Cole Swindell, Jo Dee Messina and more.
Saturday might be your choice with Jason Aldean, Dustin Lynch, Dylan Scott and more.
Or, maybe it's Sunday that you can't miss! Brooks and Dunn, Jelly Roll, Randy Houser, Cooper Alan - they'll all be leading the party.
If you want to go one day, we can help you with one-day tickets this weekend.
Here's what you need to do, click here and then hit the single-day admission button. Next, enter the password CAT in the box on the lower left (it'll say "enter passcode here") and it'll unlock the $99 price level.  That's it! You save with $99 tickets (plus tax and shipping.) The sale starts this morning at 10am.
Hurry, though, this is a limited-time offer for this weekend, ending at Midnight Sunday.
So there you have it! A $99 single-day ticket - but you have to act now.
We can't wait for TidalWave Fest. If you're like us, make sure you're listening to the Cat Country Morning Show this Monday at 720am for some big TidalWave news!
Who are you looking forward to seeing at the TidalWave Music Festival?
Again, for the $99 offer, click here and use the password CAT.
9 Atlantic City Area Restaurants Featured on Diners, Drive-Ins, and Dives
Guy Fieri has featured almost a dozen Atlantic City area restaurants on hie show.
The 10 Coolest Outdoor Bars in Atlantic City
When warmer weather hits, you wanna dine, drink, and hang outside. Check out the 10 coolest outdoor bars you've got to check out in Atlantic City this spring and summer.