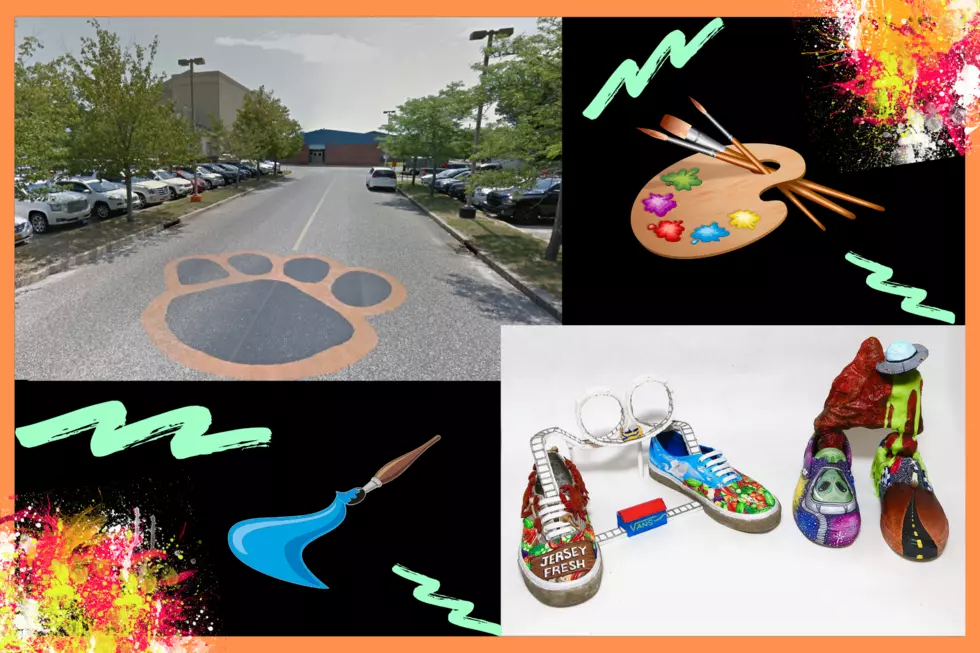 Help Middle Township High School Win Big Money!
Canva
MTHS needs you, South Jersey!
Some talented kids from the Middle Township High School art department have entered a contested sponsored by the famous skater sneaker company Vans that could win them a HUGE chunk of change! Their sneaker concept submission to the Van's Custom Culture competition could result in a nice $75k. How cool?!
MTHS art teacher Karen Biederman said the contest's purpose is to spread awareness of the importance of self-expression and creativity through the visual arts medium while also shining a light on community. Out of 500 entries, MTHS was chosen to design a pair of shoes and submit a statement discussing what the grand prize would mean to them.Have you taken a good look at the picture above? How talented are these kids?! They even made into the TOP 5 last year!
The money would go directly to the Middle Township High School's art program. They need your help now, South Jersey! The winners are selected by popular vote, so you need to spread this whenever and wherever you can.
Click HERE to vote for them now through May 3rd.
We're with you, MTHS! Vote now!