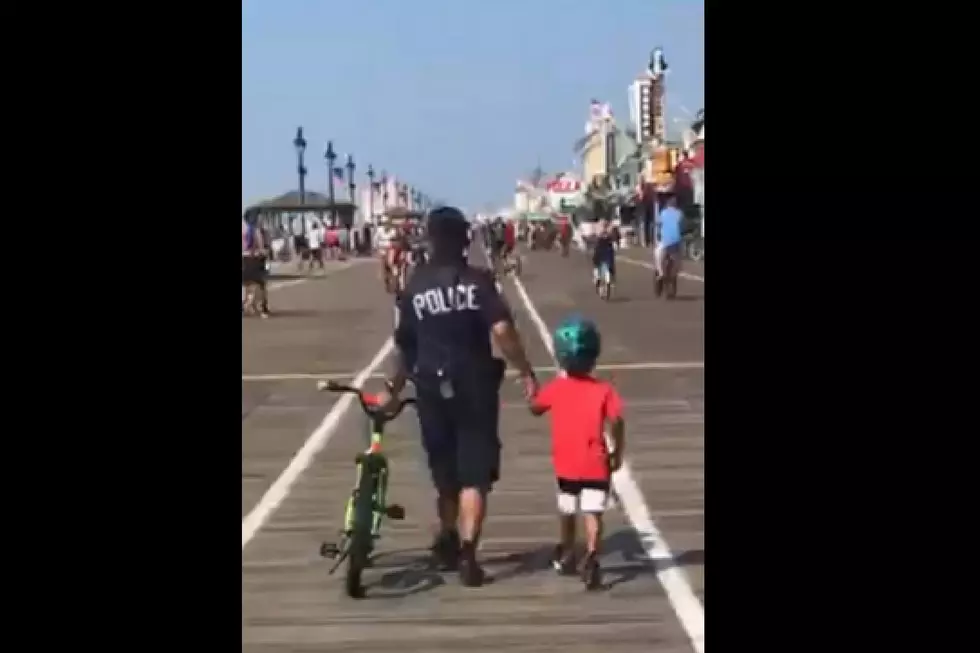 Great Photos of Ocean City and Middle Township Cops and Kids
Ocean City Police via Facebook
How about some feel-good photos from some of our fine local police officers doing what they do best - interacting with kids and the community?
When I think of our local police officers and all of the great things that they do, these are the kind of things I think about.

Enter your number to get our free mobile app
This photo from the Ocean City Police Department tells a great story: a kid pedals is bike a little farther than he expected and maybe gets a little nervous. To his rescue comes Police Officer Joshua Montalva with plenty of kindness and compassion.
It's wonderful to just see the love these officers have for their communities and children. Thank you, officers! Well done!

Enter your number to get our free mobile app
These Adorable South Jersey Puppies Will Brighten Your Day