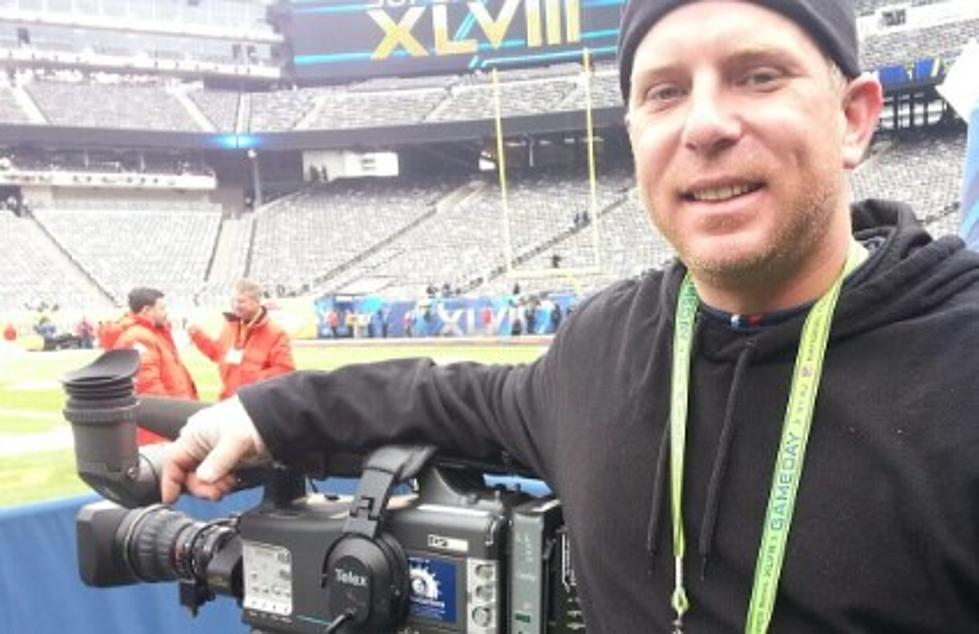 Fisherman Killed in Cape May Was Professional Cameraman
Alexis Ambrosino photo/GoFundMe
Christopher Heitman, the man who died in a boat accident earlier this month in Cape May is being remembered for his professional life, his sense of humor, and his love of fishing.
Heitman was killed when his 17-foot fishing boat hit a loose dredge pipe in Cape May Harbor early Wednesday, Aug 9 in Cape May Harbor.
Both Heitman and his friend were ejected from the boat. The passenger was recovered from the water by rescue crews and survived, but Hietman died from his injuries.
The accident is still being investigated by NJ State Police and the US Coast Guard, which has jurisdiction over commercial boating dredging projects.
Christopher Heitman's niece, Alexis Ambrosino, has established a GoFundMe campaign to help with funeral expenses. In the GoFundMe, she says the family is grieving.
 His unforeseen death has left my family facing unimaginable hardships to try to properly grieve his loss, one being navigating this financially. His parents, Pat and Bill, are already under a mass amount of stress mourning the loss of their youngest child and only son.
Heitman is remembered fondly by the work-family he had previously as a cameraman at South Jersey's now-defunct NBC40 TV.
Former NBC40 anchor Michelle Dawn Mooney wrote a tribute to her former co-worker on Facebook. "It's heartbreaking to have lost another one of our NBC 40 family members recently," Mooney said.
"Chris was a big part of our skilled behind-the-scenes crew. He was always quick with the jokes and always ready to make people laugh…and over the years his talents behind the camera opened the doors to amazing opportunities for him in the Philadelphia area."
In her GoFundMe message, Heitman's niece remembered her uncle for his humor and his love of the water.
..." Whether that was through lending a helping hand, giving the best advice, cracking a much-needed joke, and bringing light, love, and laughter into every situation....Chris especially had a way with the water, where he loved to take his boat out and fish. The only thing that has attempted to bring my family and I solace is that Chris died doing what he deeply loved."
Chris Heitman's funeral service is set for Aug 31. See the GoFundMe article below to help with a donation.
TV 40 News - A Look Back at South Jersey's TV Station
Cold Case: Four Women Found Dead in West A.C. in 2006