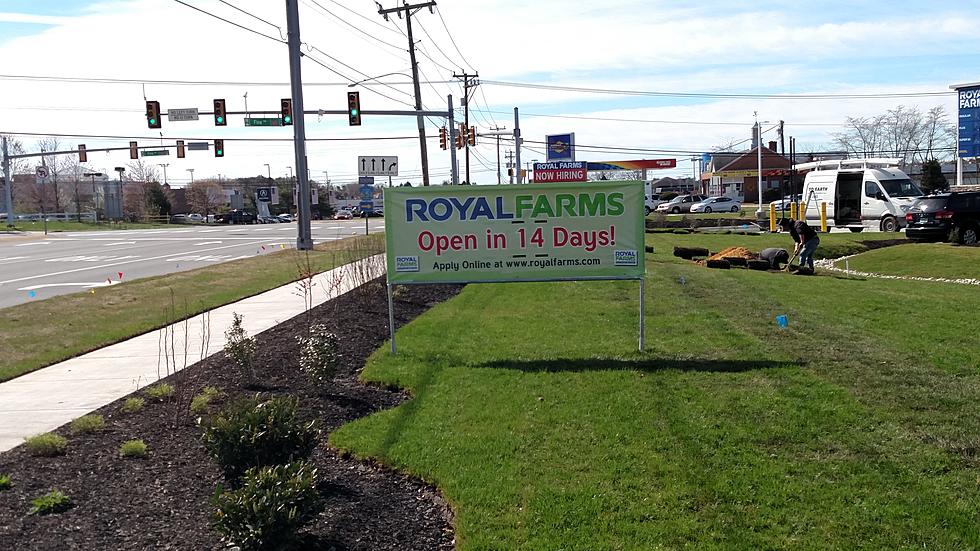 EHT Royal Farms Grand Opening Is Two Weeks Away
TSM
We are getting so close to the grand opening celebration of the new Royal Farms located on Fire Road in Egg Harbor Township.
According to the Press of Atlantic City, you can experience what Royal Farms has to offer with a soft opening date scheduled for Wednesday, April 24th starting at 11 AM.
You can register for a free meal on their Facebook event page for the soft opening debut. The opening will also serve as a practice day for Royal Farms employees before the grand opening celebration.
Royal Farms has over 185 locations throughout Delaware, Maryland, Pennsylvania and Virginia. The company has seven New Jersey locations including Gloucester, Bellmawr, Magnolia, Mt. Laurel, Voorhees Twp and soon, Egg Harbor Township.
Royal Farms is still accepting applications for positions at the new EHT store. You can still apply online at royalfarms.com.
You'll now be able to fill your car with gas, grab a cup of coffee, and place an order of Royal Farm's world-famous fried chicken and western fries all in one stop!
Of course, if you love all things Wawa (like most South Jersayans), the nearest store in direct competition with the new Royal Farms is just down the street on the Black Horse Pike and Fire Road.
More From Lite Rock 96.9 WFPG: