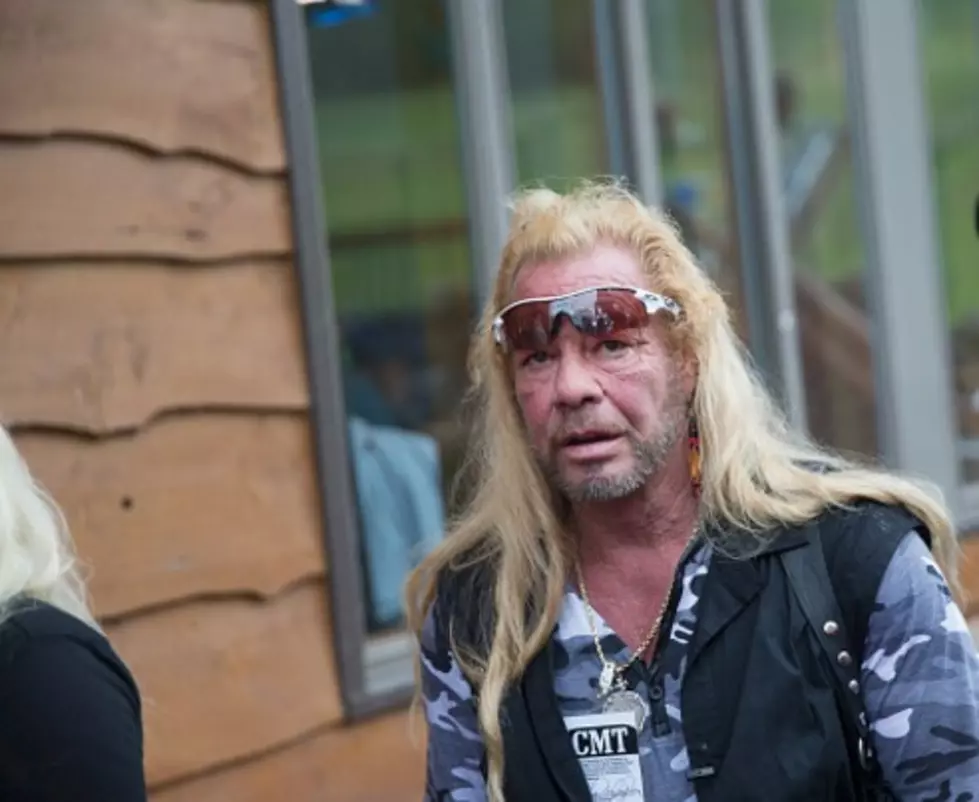 Dog the Bounty Hunter Sues Chris Christie Over South Jersey Man's Murder
Dog the bounty Hunter/Getty Images
Here is a sentence I could have never anticipated writing. Dog the Bounty Hunter is suing Chris Christie.
TV reality star Duane "The Dog Chapman"  filed a wrongful death lawsuit Monday against Christie's administration over the killing of a Millville man. .
Christian Rodgers, 28, was shot to death while walking in Vineland on April 9, authorities said. Jules Black, a 30-year-old Vineland resident, was charged with his murder.
Chapman -- a former bail bondsman who stars in the A&E show "Dog the Bounty Hunter", said the murder was possible because Black was free thanks to a bail reform overhaul that Christie championed in New Jersey.
According to NJ.com, the lawsuit, which was filed in U.S. District Court, alleges Christie violated the constitutional rights of Rodgers and "all African-Americans" in New Jersey, Chapman announced.
"I wanted to help support the Rodgers family and to send a message to Gov. Chris Christie that law enforcement professionals like myself from across the country think he should be ashamed of himself for ignoring our advice and passing the dangerous, fake reform that I believe led to the tragic murder of Christian Rodgers," Chapman said in a statement. "Christie should be ashamed of himself."
The bail bond industry has fiercely opposed bail reform efforts such as at the one in New Jersey, arguing they could put the industry out of business.
A Christie spokesperson had no comment.