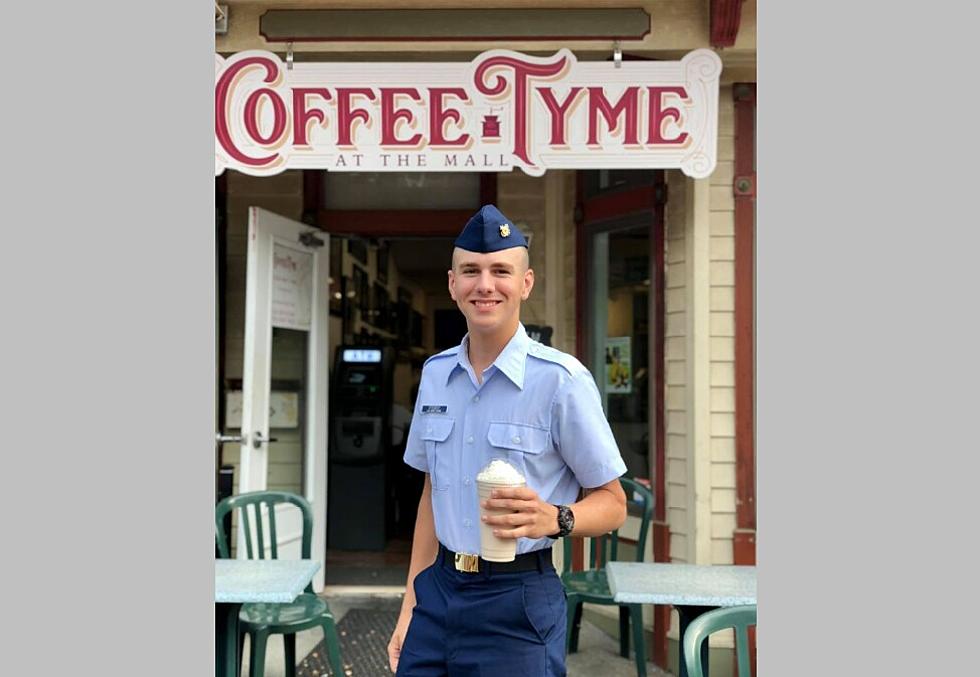 Coast Guard Recruits Allowed First Cape May Liberty in 19 Months
Coffee Tyme Cape May/Facebook
Here's another sign of a slow return to normalcy from the worst of the pandemic restrictions enacted in early 2020.
Saturday, the U.S. Coast Guard Training Center Cape May allowed recruits their first off-base liberty in over a year and a half.
Traditionally, Coast Guard recruits are allowed on-base liberty during the 6th week of their 8-week basic training, and off-base liberty, if earned, during the 7th week.
But, the pandemic changed that schedule.
Since early 2020, all off-base liberty has been canceled at the Coast Guard Training Center as a way of lessening the risk of the spread of COVID-19.
The off-base policy restriction ended on Saturday, Oct 23rd, as Coast Guard recruits were seen shopping and relaxing in Cape May just like the old times.
The Cape May business, Coffee Tyme, posted on Facebook that they were so glad to see the Coast Guard recruits back in town, they were serving them free of charge all day.
Today is the first time Coast Guard Recruits are allowed on Liberty since early 2020! We have been eagerly waiting for when they could return to our coffee shop and today is the day
We saw multiple recruits today and they were all very happy when we told them they could have whatever they like, free of charge!
It's great that conditions have improved to the point that recruits from the Coast Guard Training Center can resume their liberty-time presence in Cape May and enjoy some downtime with the general population.
Listen to Eddie Davis mornings on Lite Rock 96.9 and download our free Lite Rock 96.9 app
Off-Season Alert! Delicious Cape May Restaurants Open Year-Round
The off-season is my favorite time of year to visit Cape May. You will find that the least crowded time is a great time to try some delicious Cape May restaurants that stay open year-round.
Take a Peek At This Magnificent Cape May Bed & Breakfast For Just Under $5 Million
This magnificent Cape May Victorian from 1890 is just minutes away from the ocean and the mall can be all yours for just $4.9 million dollars.
50 Easy Men's & Women's Halloween Costume ideas You'll love
Here are the 2021 top-rated Halloween costumes for men and women this year at Spirit Halloween stores and online. Some of the men's costumes are available online only. All of the women's costumes are for sale in-store.