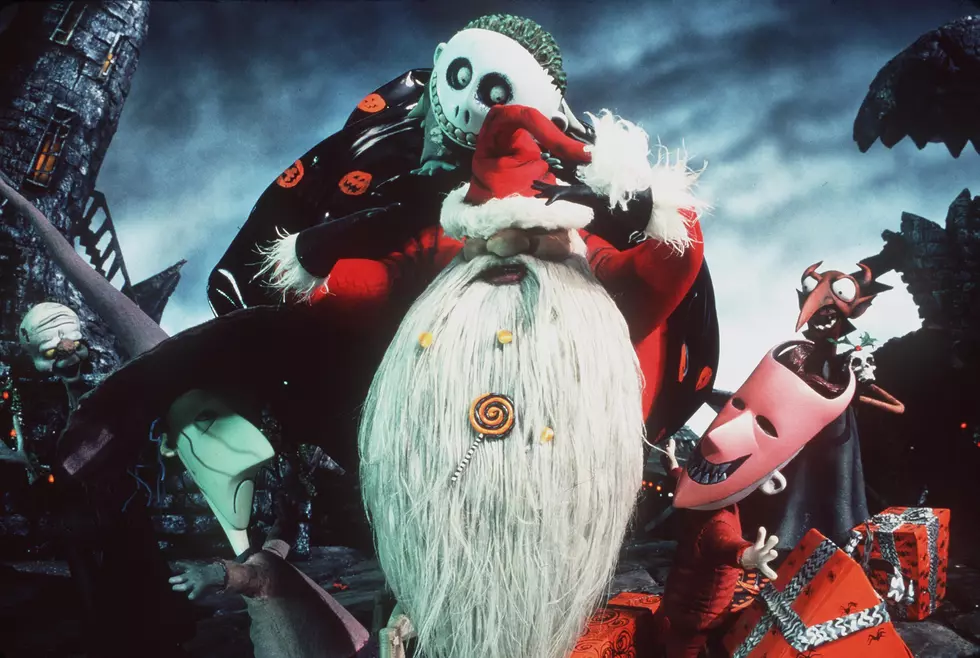 Christmas Cult Classic Highlights Delsea Drive-In Weekend Line Up
Joel Fletcher/Online USA/Getty Images
There's nothing like watching a movie under the stars on the big screen at New Jersey's only drive-in movie theater.
The spooky and holiday season come together  this weekend at the Delsea Drive-in in Vineland. The iconic drive-in is featuring a Christmas cult classic and a new horror thriller for those who want to be spooked for the Halloween season.

Enter your number to get our free mobile app
The Christmas cult classic The Nightmare Before Christmas will make it's debut at the Delsea Drive-In. Originally released in 1993 and directed by Tim Burton. The dark musical fantasy, which has achieved cult status,  can pass as both a Halloween and Christmas flick.
Also on the big screen is Corpse Bride alsdo produced by Tim Burton and starring the voices of Johnny Deep and Emily Watson. The animated musical fantasy film was originally released in 2005.
You can check our a new horror film as the 2020 release The Wolf of Snow Hollow is on the big screen  at the Delsea Drive In this weekend. Bodies start to turn up in a small mountain town after each full moon.
Restrictions still remain firmly in place including all cars staying 6 feet apart or all windows, sunroofs and convertible tops must remain closed. You  must also wear a mask when visiting the concessions stand. All tickets must be purchased online and in advance.
This will also be the last Sunday to see a movie for the 2020 season. Movies will still be show on Friday's and Saturdays during November and December. Dates are still being determined.
More From Lite Rock 96.9 WFPG 
<p style="text-align: center;"><span style="text-decoration: underline;"><strong>Gallery — Co-Stars Who Hated Each Other:</strong></span></p>