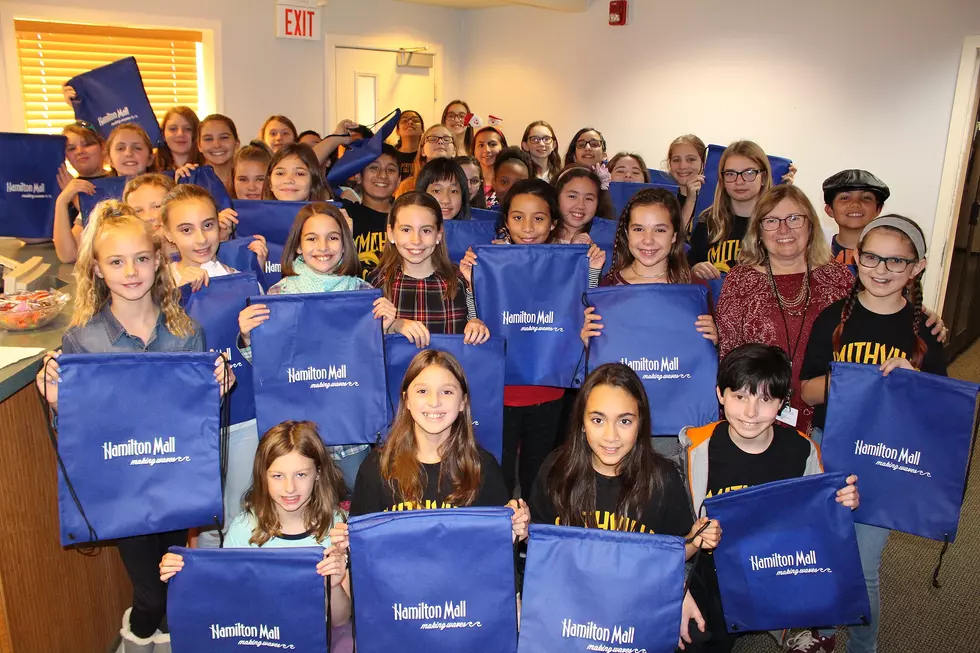 Christmas Choir Flashback: Smithville Elementary 2012-2018
TSM
Let's take a look back at Christmas past, with the Lite Rock Christmas Choir Spotlight Flashback.

Enter your number to get our free mobile app
Because of the pandemic, there won't be any live South Jersey school choirs coming in to sing on the Lite Rock Morning Show this year.
But, we have tons of precious Christmas moments from years' past in our vault and on YouTube, so I will be featuring live recordings of school choirs from over the years, weekdays at 8:40 a.m., and spotlighting flashback videos in this blog series.
The Lite Rock Christmas Choir Spotlight Series started shortly after I began on the Lite Rock Morning Show in 2004. For several years, the choirs from Absegami High School and William Davies Middle School came in to sing live on the show each Christmas season.
Some of those early choir performances included the entire 75-100+ members of the schools' choirs jamming in to the tiny Lite Rock studio, while overflow choir members would stand out in the hall and sing. It was a fun chance for the students to see the inside of a radio studio and for listeners and parents to hear the kids singing Christmas carols live on Lite Rock 96.9 WFPG.
In 2012, we started to invite other schools to join our choir lineup and we began video taping their performances.
Lite Rock's Christmas Choir Spotlight Flashback is brought to you by Clay's Climate Control, the 2020 residential contractor of the year, according to the ACCA.
SMITHVILLE ELEMENTARY SCHOOL CHOIR
This is the second in a series of flashbacks videos of South Jersey school choirs coming in to the studio to sing Christmas carols live on the Lite Rock Morning Show with Eddie Davis.
Choir Director Karen Hecko brought the Smithville Elementary School Choir in to the Lite Rock Morning Show almost every year beginning in 2012, usually with about forty 5th and 6th graders giving us a preview of their holiday concert scheduled for later in the Christmas season.
I am featuring Smithville Elementary School videos from 2012, along with 2015, 2016, 2017 and 2018.
I did the quick math and realized that the 6th graders performing for us in the 2012 video are now sophomores in college. Pretty cool!
Make sure you share this your Smithville friends and alumni.
2012: Smithville Elementary performs Season of the Bells
2015: Smithville Elementary performs Rudolph, the Red-Nosed Reindeer
2016: Smithville Elementary performs Jingle Bell Rock
2017: Smithville Elementary performs Deck the Halls
2018: Smithville Elementary performs Up on the Housetop
South Jersey School Choir Flashback Photos