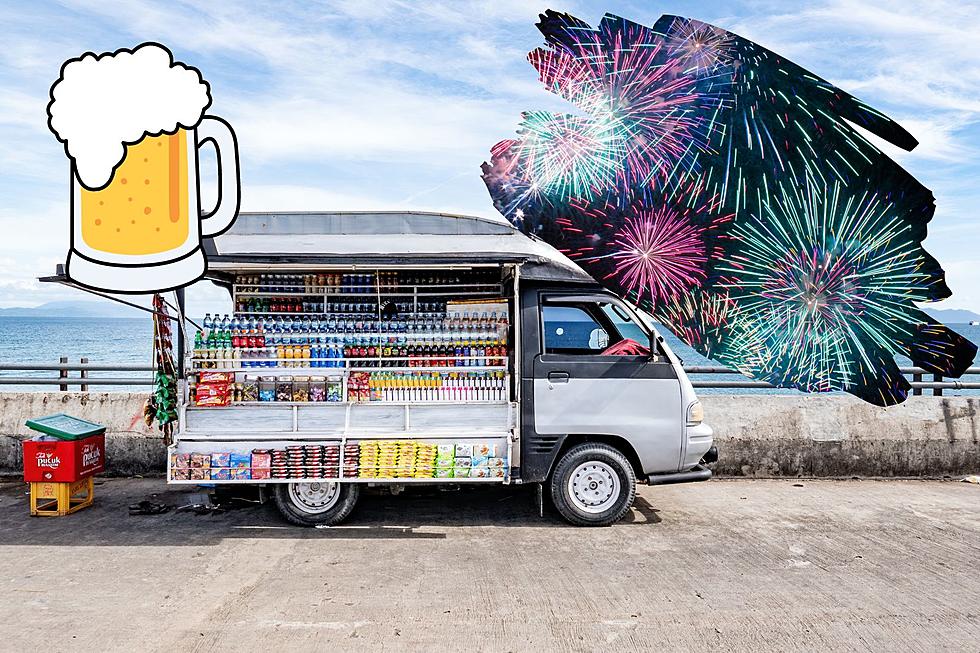 6 Awesome Food Trucks, A Beer Garden And Fireworks Are Confirmed For Brick, NJ Summerfest
Photo by Charles-Adrien Fournier / Sangga Rima Roman Selia on Unsplash
Summer is creeping closer and closer at the Jersey Shore, and I don't know about you, but I couldn't be more excited.
There's a ton to do this summer, so no one in or around Ocean and Monmouth County should be saying they're bored once the summer gets here!

Movies on the beach are popping up everywhere from Seaside Heights, down to Avalon, and up to Point Pleasant.
If movies on the beach aren't quite your thing, then check out the schedule for this summer's free concerts on the beach in Seaside Heights.
One of my favorite summer events, Brick Summerfest, released its band lineup a while back, and this week the township announced all of the food trucks that would be at Summer Fest this year.
Before we get to that, remember that Brick Summerfest takes place over the course of four Thursdays between June and July.
You can go here for the full schedule of bands playing at this year's festival.
What Food Vendors Will Be At Brick, NJ's Summer Fest This Year?
In total, there will be 6 food trucks selling food during Summerfest.
According to Brick Shorebeat, these are the food trucks you can check out:
Big Blue Wrap and Roll, serving sausage and peppers, ribeye cheesesteaks, specialty egg rolls and more.
Caldino's, serving gourmet Italian food, such as fresh mozzarella and fettuccine.
Dellano's, serving traditional grilled and fried foods such as burgers and sandwiches.
Highway 2 Ohana, a food truck run by the popular Ohana Grill restaurant in Lavallette, featuring island-inspired seafood, including lobster rolls, crab burgers, shrimp tacos and more.
John and Debbie O's, serving funnel cakes, fried Oreos, lemonade and other snacks.
Piper's Treats, a mobile ice cream truck with a wide selection of flavors, ice pops, etc.~Brick Shorebeat
The beer and wine garden will also be open during each Summerfest concert.
If that's not enough, it's also been confirmed that there will be five fireworks shows; four during the Summerfest concert series, and one firework show bookmarked for Fall Fest.
Brick Summerfest is a great, free, event for families in the summer, and I'll see you at Windward Beach Park this summer for the show!
Artists Scheduled to Perform as Part of the North to Shore Festival
These Are the Artists Scheduled to Perform at New Jersey's North to the Shore Festival
The Stores and Restaurants New Jersey Desperately Needs (More Of)