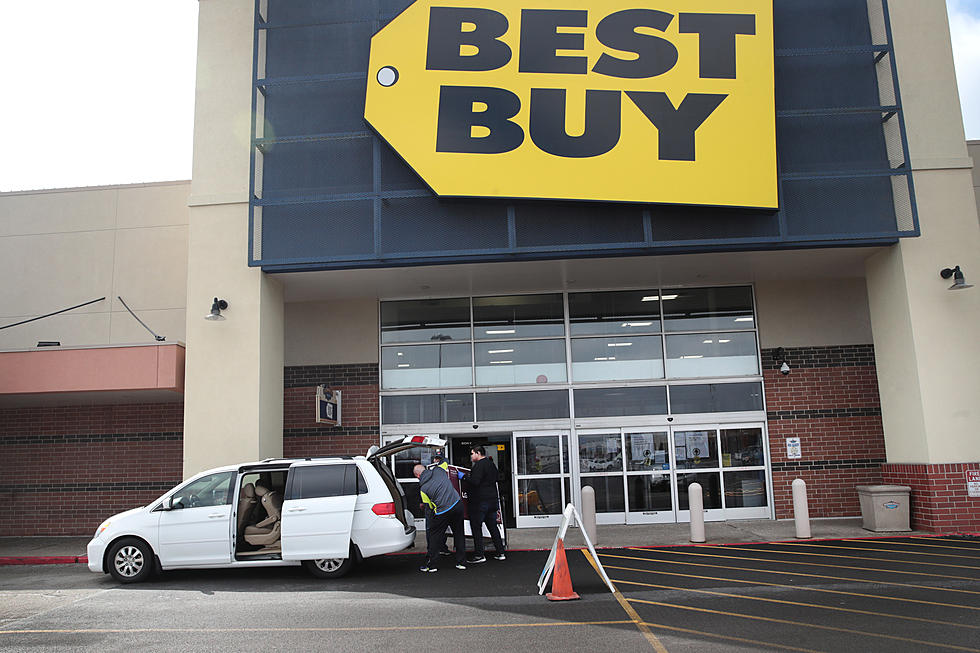 Best Buy's Black Friday Sale Coming Early Due to the Pandemic
Scott Olson/Getty Images
The ongoing Coronavirus pandemic has reshaped our way of doing things and the upcoming 2020 holiday season will be no different.
Online shopping will be bigger than ever thanks to the lingering concerns of COVID-19. Here's something that might brighten your holiday season. Black Friday sales will be starting sooner than later to help you get a jump-start on all of your holiday shopping for the Christmas season.

Enter your number to get our free mobile app
Best Buy is the latest retail giant to announce their Black Friday sale according to the USA Today. Dozens of deals will be available for two day on October 13th and 14th. Savvy shoppers will also know these are the same dates as Amazon's Prime Day sale.
Two of the biggest Black Friday deals from Best Buy include a 70-inch 4L Smart TV for $529.99 and laptops starting at only $119.99.
Most retailers including Sam's Club, Target, Walmart, Home Depot and Bed Bath & Beyond have announced earlier than normal Black Friday deals amid the lingering concerns of the coronavirus pandemic.
Sam's Club will set a date in November and extend the Black Friday sale by announcing another date in December. Each Black Friday sale will last for a total of nine days so, you'll really be able to take advantages of some deals for your holiday shopping.
Many retailers have already announced their plains of closing on Thanksgiving Day in order for their employees to spend the holiday with family and friends.
More From Lite Rock 96.9 WFPG   
KEEP READING: Check out these totally awesome '80s toys