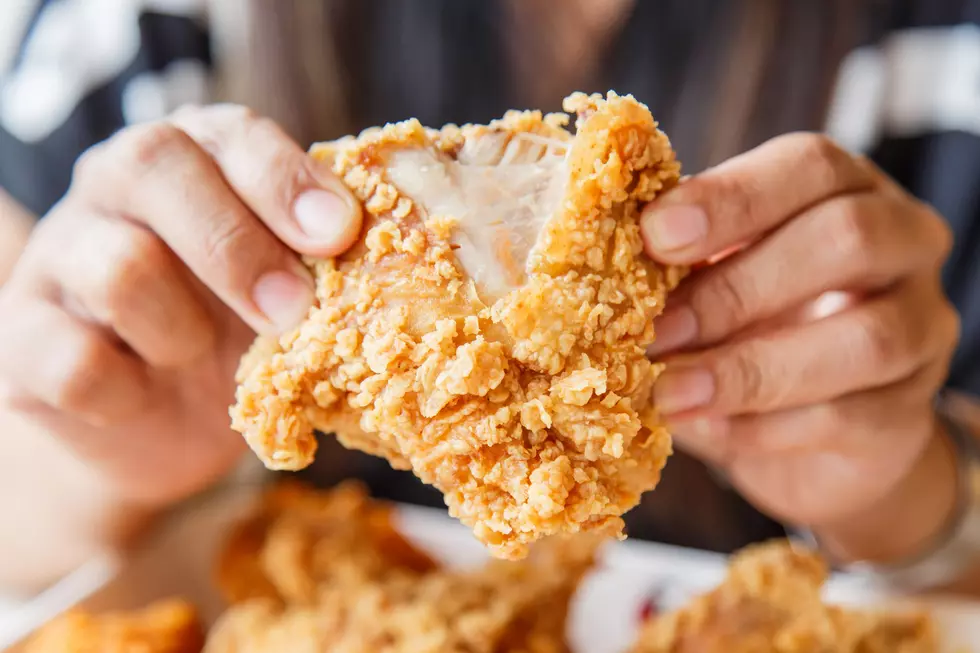 Atlantic City Cafe Makes 'Best Fried Chicken' List
PhanuwatNandee
Who doesn't love fried chicken? One of America's most beloved comfort foods just celebrated a special day on July 6th. National Fried Chicken Day was observed by fried chicken lovers from coast to coast.

Enter your number to get our free mobile app
According to the website Taste Inc., the average American eats over 201 pounds of meat annually and over 8 billion chickens are consumed every year.
Thanks to Yelp and Insider.com, there's a new list of the best fried chicken in every single state. Some of the criteria used by Yelp to determine rankings included total ratings and reviews mentioning fried chicken.
And since you're curious (and possibly hungry), according to the list, the best fried chicken in the Garden State comes from Kelsey and Kim's Southern Cafe located on Melrose Avenue in Atlantic City! All of the homemade food at Kelsey and Kim's gets great reviews, including the mac and cheese, cornbread, yams, and of course the fried chicken.
I've got to try the chicken and waffles for lunch one day!
More from Lite Rock 96.9 WFPG
Six Yummy South Jersey Ice Cream Places