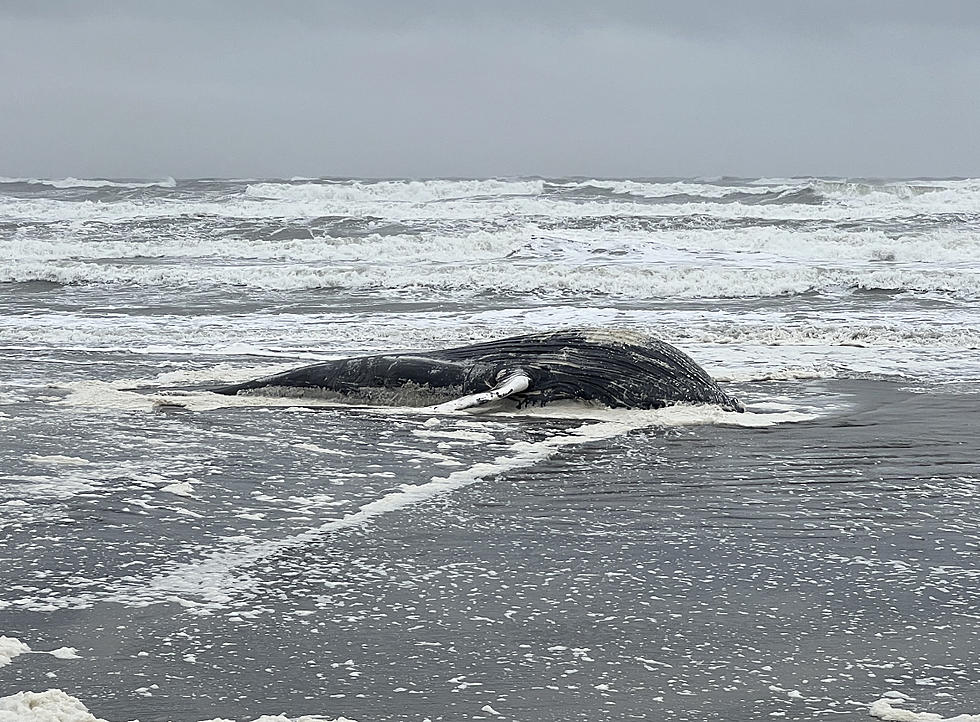 Another Dead Whale Washes Up – This Time In Ocean City, N.J.
Joe Rush photo.
It's become like a broken record, where people are starting to become numb to it all … but, for what it's worth, another whale has washed up.
This time in Ocean City, New Jersey.
It's a badly decomposed 9 foot Pygmy Sperm Whale, which our Brigantine source said may have been dead for many months.
United States Congressman Jeff Van Drew, New Jersey Senator Vince Polistina, New Jersey Senator Michael Testa, Brigantine Mayor Vince Sera and other shore town mayors have all but begged New Jersey state government to take a serious look at this unprecedented situation.
Eight dolphins washed up and died in Sea Isle City this past March 21, 2023.
Van Drew recently held a public hearing on this subject in Wildwood, New Jersey.
The passion in the room was palpable as Van Drew launched a blistering attack against New Jersey Governor Phil Murphy, the New Jersey Department of Environmental Protection and others who would normally be the first to sound the alarm after one such death… Let alone the many dozens that have been occurring this year.
Where are all of the usual environmentalist? Why do they remain silent?
We caught up with Brigantine Mayor Vince Sera regarding the latest whale washing ashore. Sera provided us with comprehensive and thoughtful comments as follows:
"It's absolutely heartbreaking to see yet another dead whale wash up on our shore."
"Something has to be done to protect these beautiful creatures."
"How many more whales and dolphins need to die before Governor Murphy pauses these offshore wind activities?"
"We are told time and time again that there is no direct evidence that shows the ocean wind activity is causing this unprecedented number of marine mammals deaths, but we have not been provided with any scientific evidence that it's not the cause."
"Something is going on and now is the time to get answers."
"We need to pause all offshore wind activity until real scientific data can be provided that clearly proves there's no connection between the numerous marine mammal deaths and the ocean wind activities" concluded Sera.
Today's badly decomposed whale example should also serve notice that who knows how many more dead marine mammal lives have been lost … and have just not washed ashore.
Van Drew is demanding that a moratorium should be placed on any wind farm projects on the entire East Coast until a proper investigation is completed.
The Atlantic City Area Great Hurricane Of 1944 (AMAZING PHOTOS)
Best Meal Served At Great Atlantic City, N.J. Area Restaurants
SOURCE: Brigantine local government.