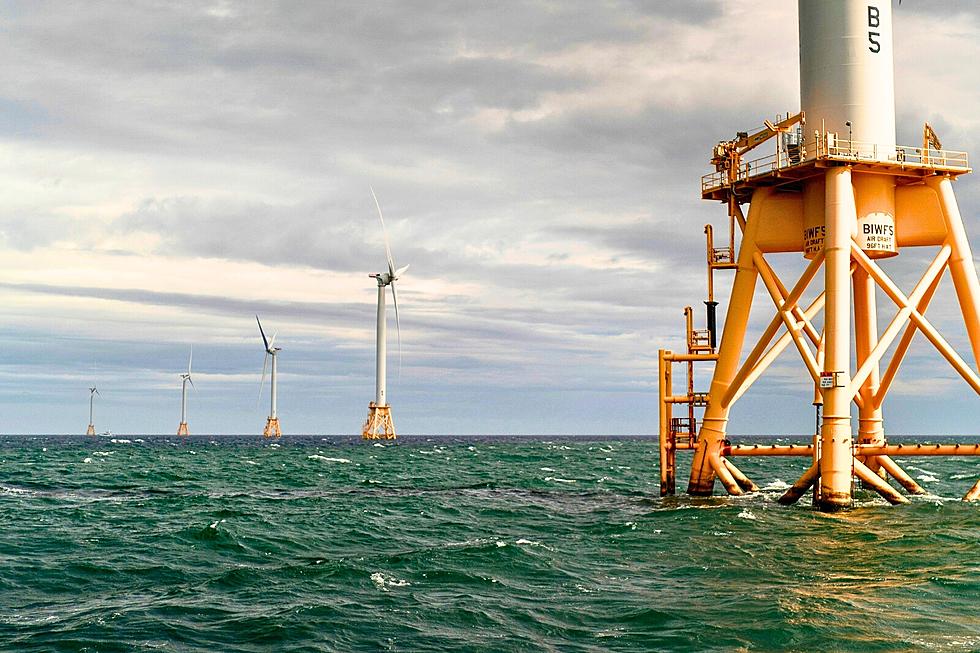 Activist groups take NJ's first offshore wind farm project to court
AP
🌊 Three groups are suing to bring an end to NJ's first offshore wind farm
🌊 Ocean Wind 1 would build 98 wind turbines off the Jersey coast
🌊 Wind developer Ørsted says the project has undergone a thorough review process
---
ATLANTIC CITY — Three activist groups representing New Jersey residents opposed to proposed offshore wind energy projects are taking legal action to stop the construction of wind turbines off the Jersey coastline.
The lawsuit takes direct aim at the state DEP's approval of Ocean Wind 1, which would be New Jersey's first offshore wind farm. Danish wind developer Ørsted says the project will bring 1,100 MW and is expected to begin supplying energy in late 2024.
If finished, the project would result in 98 wind turbines in a lease area off Atlantic and Cape May counties. At the closest, turbines reaching over 900 feet into the sky would be built around 15 miles off the coast of Atlantic City.
Bruce Afran, an attorney for the activist groups, said that the state DEP acknowledged that the project would "destroy marine habitat, compress the seafloor, severely damage marine communities," and have other adverse effects.
"Yet, the State persists in the bizarre belief that this massive engineering project will not injure our state's coastal zone, one of the most important marine communities on the East Coast and the core of New Jersey's $47 billion tourist industry," Afran said.
The lawsuit was filed last week on behalf of Save LBI, Defend Brigantine Beach, and Protect OurCoast NJ. Afran warned that more litigation would come if wind developers pressed on.
"We hope the offshore wind industry begins to understand that it will face fierce and growing legal battles if it continues in this destructive mission," he said.
Liz Thomas, spokesperson for Ocean Wind 1, told New Jersey 101.5 in a statement that a review of the project has been ongoing for the last 12 years.
Thomas pointed to a Final Environmental Impact Statement that, at 2,300 pages long, she said had input from nine federal agencies, three state agencies, and over 100 other parties including municipalities, tribes, and community organizations.
"Ocean Wind 1 remains steadfast in its efforts to educate the public, elected officials and stakeholders throughout the permitting process, construction, and operations phases of the project," Thomas said. "The regulatory process has been lengthy, thorough, and transparent."
The DEP does not comment on pending litigation, spokesperson Larry Hajna said.
Report a correction 👈 | 👉 Contact our newsroom
LOOK: Famous actors from New Jersey
Stacker
compiled a list of famous actors born in New Jersey from IMDb.
UPDATED: All the stores where NJ legal weed is sold
The number of recreational cannabis dispensaries continues to grow, since the first NJ adult recreational sales in April 2022.
NJ county fairs are back! Check out the 2023 summer schedule
A current list of county fairs happening across the Garden State for 2023. From rides, food, animals, and hot air balloons, each county fair has something unique to offer.
(Fairs are listed in geographical order from South NJ to North NJ)