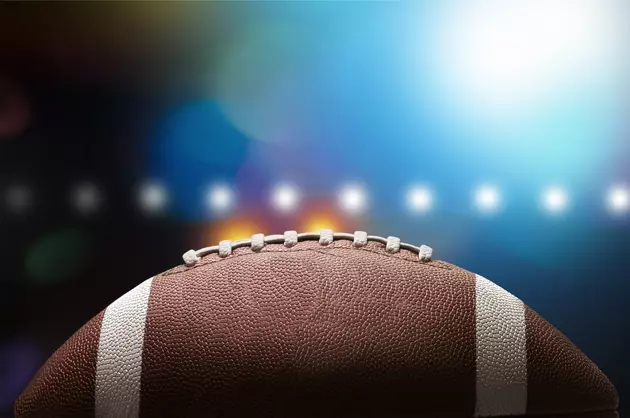 AC Arena Football: Fans Name the Team + What We Know So Far About the Season
artisteer, Getty Images/iStockphoto
In case you haven't heard, Arena Football is Atlantic City's next big thing! Seriously, it's about to take the city by storm and everyone is psyched about it.
It seems like we're finding out more information by the minute and we couldn't be more thrilled. Just last Thursday, the announcement was made that Ron James will coach the team. James has two years of coaching arena football already under his belt, so it's already shaping up to be a great team for Atlantic City!
If you're not familiar with arena football in general, here's the skinny:
First of all, arena football is (obviously) played indoors. The field is 200x85 feet with the playing field only being 50 yards rather than the NFL standard 100 yard field. The two end zones are 8 yards.
Attending an arena football game is a totally different sporting experience. For one, there's constantly something going on inside the arena. It almost feels more like you're attending a hockey game rather than a football game since there's always so much spectator involvement.
With Atlantic City's arena football team officially a go, fans are eager to find out what the new team will call itself. That's actually UP TO YOU!
Yup, YOU get to choose the team name! Here are the top five available submission for the name of Atlantic City's new Arena Football Team. Cast your vote for the name you like best.
You can vote once per day. Votes accepted through 5pm EST on Friday, February 8th, 2019.