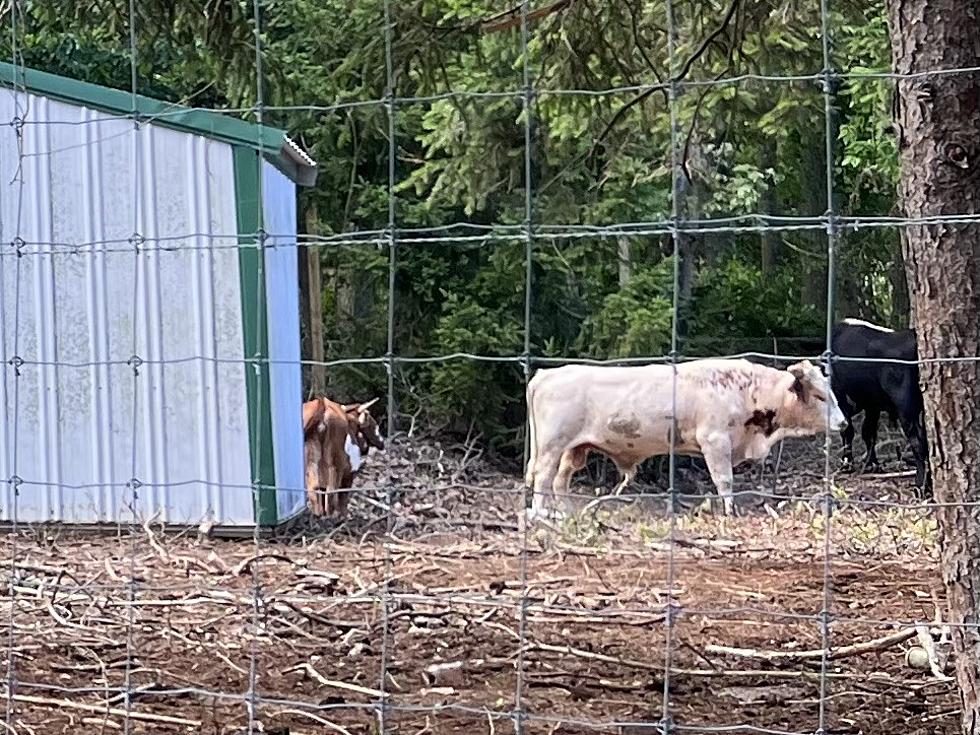 A New Farm in Bayville, NJ, It's an Animal Sanctuary and Will Open Soon
Townsquare Media
To my surprise, I'm driving on Mill Creek Road in Bayville and see a cow.
I was like, oh a cow, in Bayville. That's something you don't always see every day.
It's true there is a farm on Mill Creek Road. I love it. I had to find out a little bit about this farm in my town.
Why is there a farm in Bayville, NJ?
The farm, from what I found out the other day speaking to someone at the farm, they moved here from Toms River. They have cows, baby cows, donkeys, and more. I saw a donkey the other day, but the day I was there taking pictures, I only saw cows and the adorable calves.
What is the farm called?
It's called Charlotte Farms. They help animals. They are a non-profit. A friend of mine was talking to someone that works at farm and they are a sanctuary for animals. And, great news, this farm will open in the next couple of weeks.
If you're familiar with Mill Creek Road in Bayville, you'll notice there's a giant privacy screen along the road, that's the farm. This is from Charlotte Farms Animal Sanctuary Facebook page:
Thank you so much for all of the well wishes and support! It means so much to us!

Unfortunately due to complaints, between zoning and animal control, we still have to keep up the privacy screen. If you enjoyed seeing the animals, please let the township know!

I see there have also been lots of requests to visit and volunteer. We are still in the process of setting everything up for the animals, so at this time we are not yet prepared to have anyone inside.
For more information on Charlotte Farms Animal Sanctuary or to donate
CLICK HERE
.
Quiz: Do you know your state insect?
Stacker has used a variety of sources to compile a list of the official state insect(s) of each U.S. state, as well as their unique characteristics. Read on to see if you can guess which insect(s) represent your state.
LOOK: The most extreme temperatures in the history of every state
Stacker
consulted 2021 data from the
NOAA's State Climate Extremes Committee (SCEC)
to illustrate the hottest and coldest temperatures ever recorded in each state. Each slide also reveals the all-time highest 24-hour precipitation record and all-time highest 24-hour snowfall.
Keep reading to find out individual state records in alphabetical order.