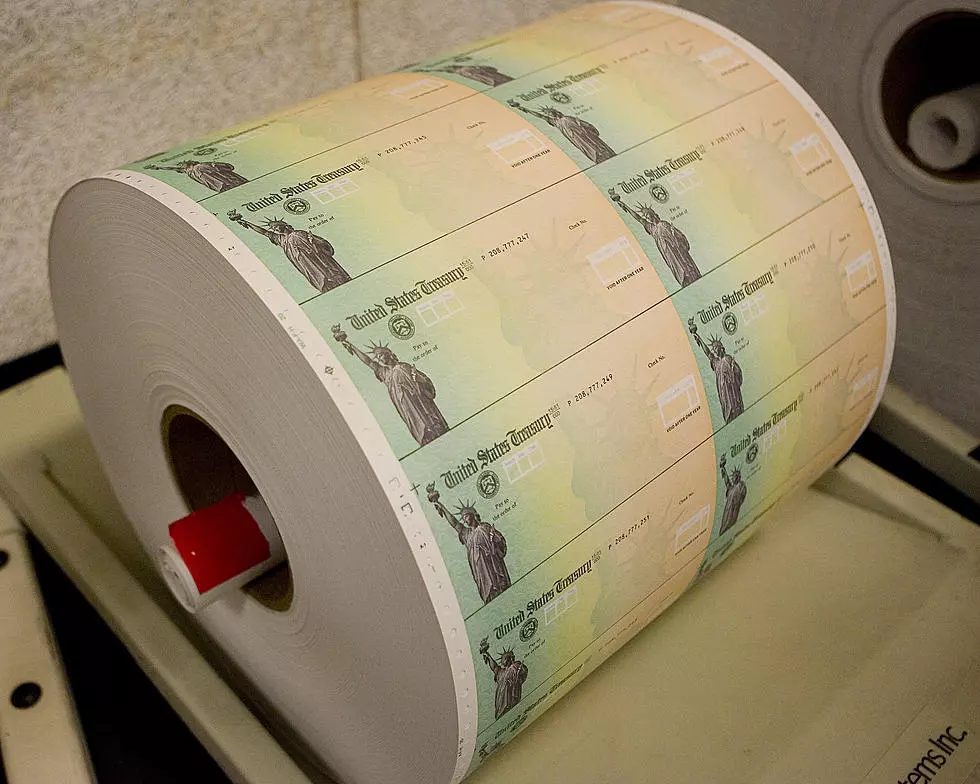 New $1.9T Plan: South Jersey Residents Could Get Another $1,400
A common mistake is for your money to be sent to the wrong bank account. If the portal does say money was sent, check where.
If it did go to the wrong account, you will probably be able to track it down.
Photo by Jeff Fusco/Getty Images
Everyone just received the second round of $600 stimulus checks and President Elect, Joe Biden has made himself very clear: that is not enough.
There is a new $1.9 Trillion Coronavirus Stimulus Package that is being proposed that would help just about everyone.
Individuals who received the most recent $600 stimulus check would receive an additional $1,400 to make the new total $2,000.

Enter your number to get our free mobile app
Biden said that the original $600 payments were, "simply not enough if you still have to choose between paying rent and putting food on the table. Even for those who have kept their jobs, these checks are really important."
And there is a lot more that comes with this new package:
Financial aid would also be set aside to assist conquering the Coronavirus Pandemic.
$50 Billion would go towards funding coronavirus testing and $20 billion would go towards the COVID-19 vaccinations.
Unemployment benefits would also be extended and the weekly payments would increase from $300 to $400 per week.
Plus, the minimum wage would be boosted to $15 an hour.
"I'm convinced we're ready to get this done," Biden said in Wilmington, Delaware, as he advanced his plan. "The very health of our nation is at stake."
The eviction protection that is currently in place would also be extended until September 30th and $25 billion would go to renters and landlords to help cover their expenses if renters have been unable to pay rent.
This is a big one: $15 billion would be set aside for grants that will help small businesses that have been absolutely destroyed by this pandemic.
$130 billion of financial aid would be sent to schools to help get them reopened and a whopping $350 billion would be sent to assist states and local municipalities, "to help pay the salaries of police officers, health care workers, teachers and other public employees."
Of that $350 billion, $3 million would be used to help create additional jobs.
"These crises are straining the budgets of states, cities, and tribal communities that are forced to consider layoffs and service reductions," Biden said. "It means the people putting their lives at risk are the very people now at risk of losing their jobs."
These local governments would also be paid back for offering medical leave to employees.
Believe it or not....this is not even everything that Biden's new $1.9T plan would include.
If you want to take a closer look at everything this new package would have to offer if passed, take a look at the original article at NJ.com.
Go Inside Asbury Ocean Club