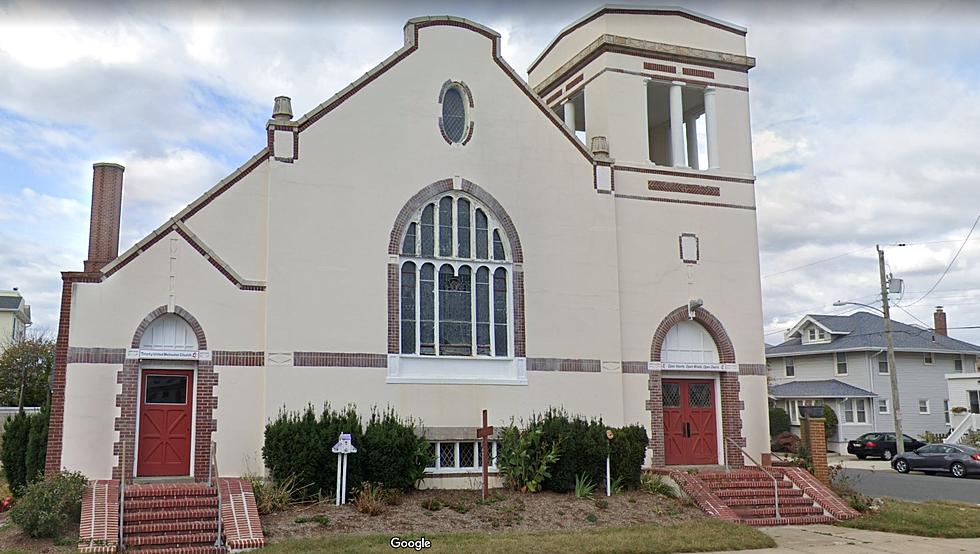 Wrecking Ball Meets 124 Year Old Landmark Church in Ventnor to Clear the Way For New Homes
Google Maps
A landmark church in Ventnor is being demolished after standing for almost 124 years. The once-thriving church is being torn down to make way for brand new single-family homes.

The Press of Atlantic City reports that the church located at 7117 Ventnor avenue is in the final stages of being completely demolished.
The doors at the former Trinity United Church have been closed and the doors have been boarded up for some time now. According to Ventnor UMC.com, the cornerstone of the church was first laid in August of 1897 and the church first became a part of the Ventnor community in December of 1897.
The church had to permanently close its doors due to financial reasons. A developer bought the church and building at the beginning of the summer. A detailed plan for the development of building single-family homes at the former site of the United Methodist Church will be presented to the planning board this fall.
Check out this 1903 church converted into a home for sale in NJ
26 Google Street View Images That Show Just How Much South Jersey Has Changed
We've seen a lot of change in Atlantic and Cape May Counties over the past few years -- but given how busy many of us are, perhaps we forget how things used to be. Thanks to Google Street View, we can go back in time...
Can You Answer These 9 Nearly Impossible 2021 New Jersey Jeopardy Questions?
The Worst Intersections in Atlantic County
Local Residents Names These Intersections as the Worst