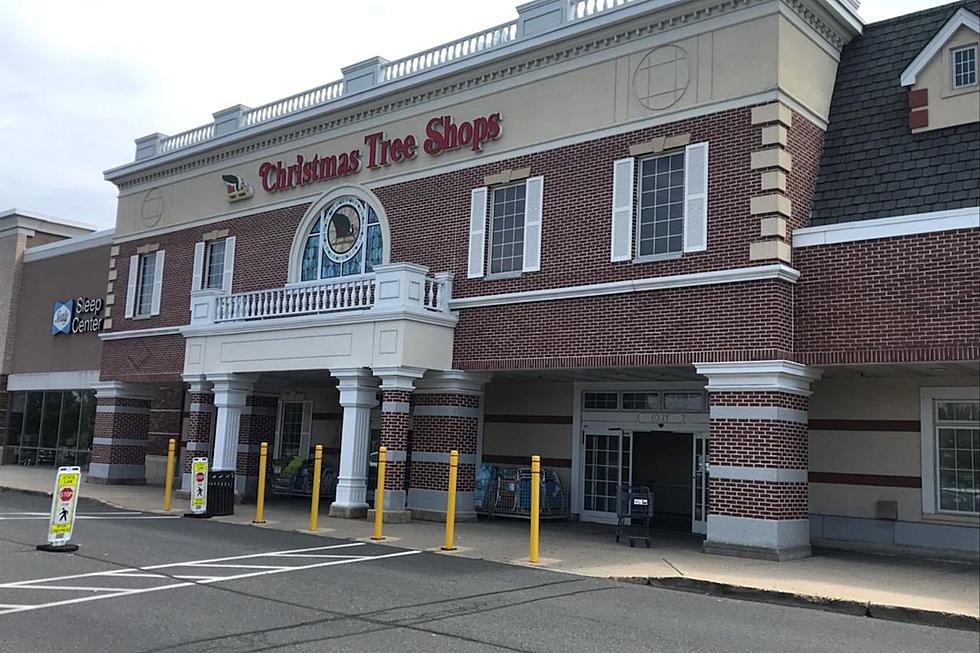 Will Christmas Tree Shops' employees get their last paycheck?
Christmas Tree Shops in Freehold Township (Joe Hewes)
💲 The last Christmas Tree Shops' stores closed Saturday
💲 Workers who stayed on until the end were not paid when expected
💲 CTS owners and the liquidator worked out a solution to get everyone paid
---
Most Christmas Tree Shops employees who did not receive their final paycheck as expected this week will receive their pay by next week thanks to a little cajoling from a bankruptcy court judge.
Workers for the Massachusetts-based retailer, which closed the last of its stores on Saturday, did not receive their regular pay or promised bonus pay in return for staying on the job until the end. However, it appears there is happy ending as everyone will be paid by Hilco Merchant Resources, the firm that handled the post-bankruptcy store closings for Christmas Tree Shops.
"Hilco Merchant Resources will fund payroll for ALL hourly employees for hours worked for the pay period ending August 12, 2023 as soon as possible," a company spokeswoman told New Jersey 101.5 in an email. "The payroll will be processed by Christmas Tree Shops through typical methods, which could happen as early as Friday, August 18, 2023, but may not happen until early next week."
Salaried managers and other employees will likely be last to be paid.
"Restore Capital and Hilco Merchant Resources are committed to getting salaried store managers paid for their work for the pay period ending August 12, 2023 as soon as possible," the spokeswoman said.
The pay problem developed because of inconsistencies in the payroll and accounting processing provided by Christmas Tree Shops, according to the Hilco spokeswoman. Pay for store managers was also delayed because of the appointment of a Chapter 7 trustee.
Encouragement from a judge
U.S. Bankruptcy Judge Thomas M. Horan also encouraged Christmas Tree Shops and Hilco to come to an agreement about who would pay workers by threatening to reject all lawyer fees until workers got paid, according to a report by Forbes.
An attorney for Christmas Tree Shops told the judge that the bonus pay was approved for the first 10 stores that were closed but was not intended to be in place for all stores. The mistake put the chain over budget and expected its lender to pay for the mistake.
After Horan ordered both sides to come up with a solution, the lender agreed to come up with $1 milllion for workers but not the bonuses. A request to convert the case from a Chapter 11 bankruptcy to a Chapter 7 liquidation released funds for all to be paid.
The chain's owners, Handil Holdings, filed for Chapter 11 bankruptcy in May to restructure its finances in order to better position itself for long-term success and reduce the company's debt. But after the company defaulted on a loan as part of its bankruptcy deal, the decision was made to liquidate and close all stores.
Report a correction 👈 | 👉 Contact our newsroom
The biggest private info breaches in NJ health care
As of August 2023, these are the top data breaches reported by hospitals and health care institutions in New Jersey in the past 24 months. These cases are under investigation by the Office for Civil Rights of U.S. Department of Health and Human Services.
Clever method NJ boardwalk rides use that get you spending more
It's almost like using credit cards and not realizing how much you're spending.
LOOK: Cities with the most expensive homes in New Jersey
Stacker
compiled a list of cities with the most expensive homes in New Jersey using data from Zillow.