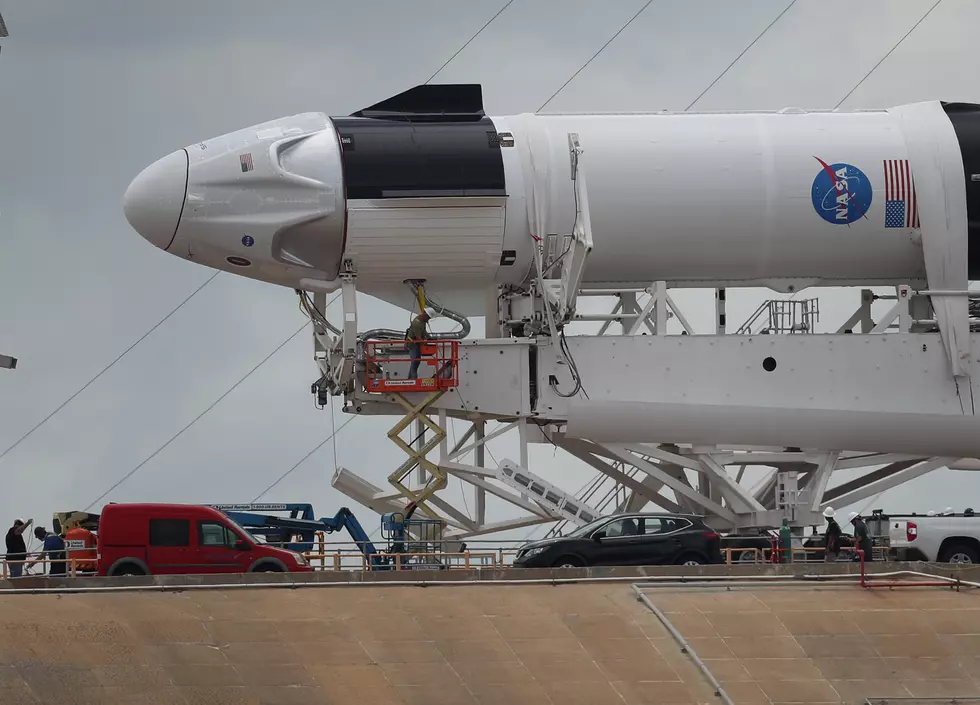 What to Know About Today's Historic NASA/SpaceX Launch
Getty Images
SpaceX's Demo-2 mission has been four years in the making and will launch today, May 27, at 4:33 pm, weather permitting.

Enter your number to get our free mobile app
Demo-2 will mark the first launch of NASA astronauts on an commercial spacecraft and the first launch of American astronauts into orbit on a U.S.-built vehicle from America since 2011.
The mission will blast off from Kennedy Space Center. Two veteran NASA astronauts, Bob Behnken and Doug Hurley, will be tucked inside the SpaceX Crew Dragon capsule.
The launch will begin a 19-hour journey to the International Space Station, where the astronauts will spend between one and four months living and working.
President Trump, Vice President Pence, SpaceX CEO Elon Musk, and several current and former astronauts are expected at the launch site today.
Weather is a concern, though. The forecast shows a 60% chance of favorable conditions for today's liftoff. Saturday at 3:22 p.m. and Sunday at 3 p.m. are the pre-selected backup dates for the mission.
Six South Jersey Lifeguards in Action