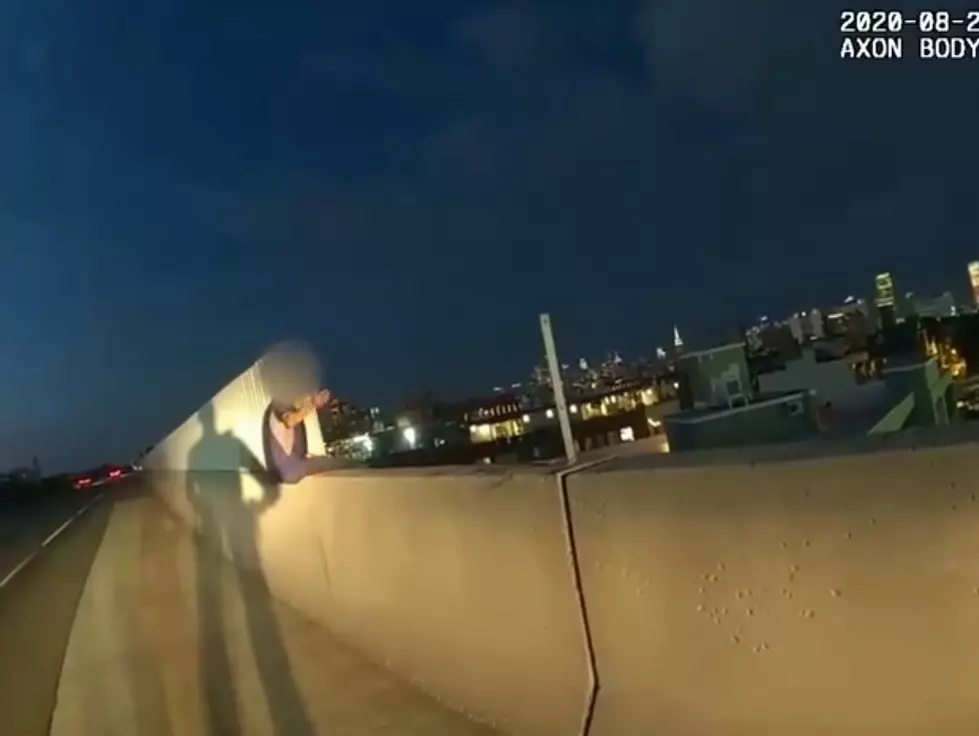 Watch NJ State Trooper Rescue a Suicidal Man From Bridge
NJ State Police/Facebook
The New Jersey State Police posted a video on Facebook of a trooper saving a suicidal man from jumping off a bridge.
Monday evening, Trooper Nicholas Corvino was dispatched to the report of a man sitting on the ledge of the bridge on the Newark Bay Extension on the New Jersey Turnpike in Hudson County.
When Trooper Corvino arrived, he found a 19-year-old man sitting on the concrete edge of the bridge.

Enter your number to get our free mobile app
While speaking to the man, the trooper observed that he was distraught and was contemplating jumping off the bridge. After a brief conversation, Trooper Corvino convinced the man to step back onto the roadway and escorted him to his troop car.
While driving the man to a gas station off the highway, Trooper Corvino continued to talk  with him. A short time later, Jersey City EMS arrived at the gas station and transported him to an area hospital for further treatment.
If you are experiencing experiencing a crisis that seems too much to bear to contact the National Suicide Prevention Lifeline at 800-273-8255 or go to  suicidepreventionlifeline.org.
Excellent job, Trooper Corvino!
READ MORE: Here are 10 ways to help others who are struggling right now