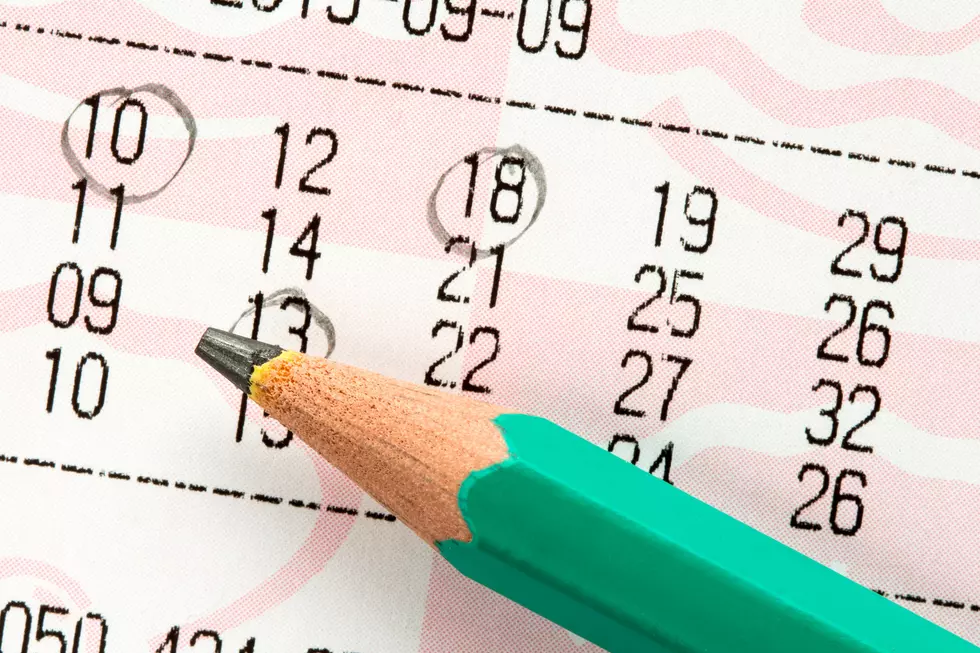 Two Winning New Jersey Lottery Tickets Sold in South Jersey
Thinkstock
If you recently purchased either a Powerball or a Mega Millions lottery ticket, you might be making a trip to your bank soon to deposit some money.
According to the New Jersey Lottery, one ticket matched four of the five white balls and the Powerball drawn this past Saturday, which is good for $50,000. The winning ticket was sold at Roger Wilco on Hurffville Road in Deptford. In that drawing, the winning numbers were 18, 20, 27, 45, and 65. The Red Powerball number was 06; the Multiplier number was 02.
Meanwhile, there were two prize-winning tickets sold for last Friday's Mega Millions game. In both cases, four of the five white balls and the Gold Mega Ball matched, resulting in two $10,000 winners. One ticket was sold at Acme on High Street in Mount Holly while the other was purchased at Super Stop & Shop in Wayne. The winning numbers for the Friday drawing were 18, 34, 44, 60, and 69. The Gold Mega Ball was 22 and the Megaplier Multiplier was 02.
New Jersey Lottery officials say those who played Powerball and/or Mega Millions for the drawings this past weekend won nearly $198,000 between the two games.
The Powerball jackpot rolls to $116 million for the next drawing to be held Wednesday night. The next Mega Millions drawing for a $109 million prize will be held Tuesday night.
Enter your number to get our free mobile app
NJ veteran gets an extreme home makeover