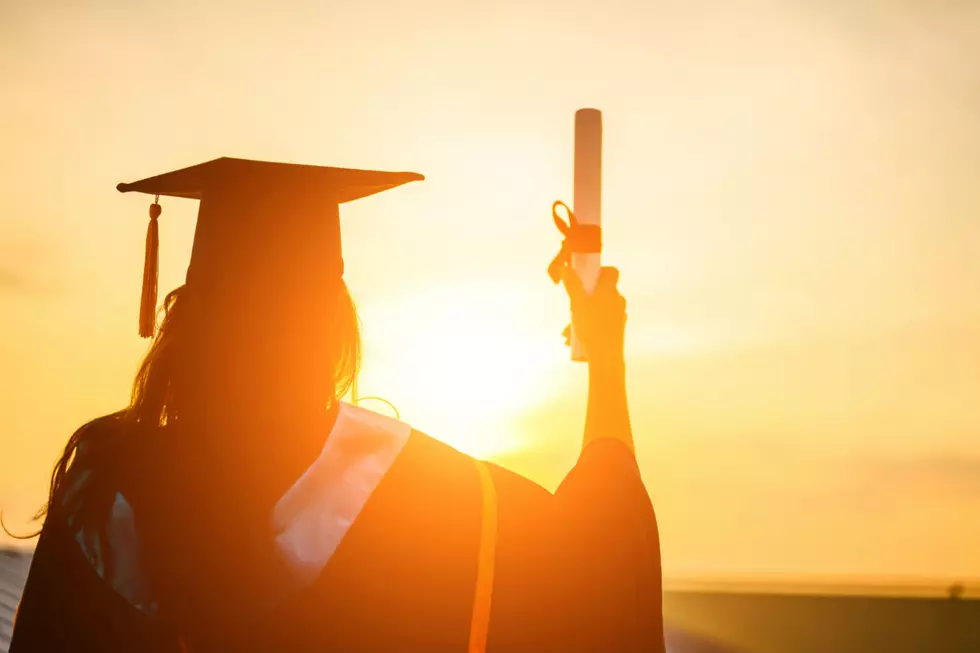 To Those Who Are Upset About No In-Person Graduation Ceremonies
(Getty Stock)
I can't even believe what I have been reading.

Enter your number to get our free mobile app
Now let me be the first to say: This sucks and I am so sorry to ALL of our graduates that are about to achieve a major life milestone during this pandemic. It is not fair by any means necessary.
HOWEVER: The coronavirus has already shown us what it can do when people get together for large gatherings.
The number of cases and COVID-19 deaths are both in the thousands for New Jersey alone and the only reason things have slowed down is because our public officials have taken such extreme measures in such a short period of time.
This is science. This is not a republican versus democrat thing. This is not a public versus government thing. THIS. IS. SCIENCE.
It doesn't make sense to me that people know we still have a stay at home order in effect, businesses are JUST starting to open back up but for curbside pickup and delivery only and people are still being told social distance from one another.....and yet, they are infuriated about the state of our upcoming graduation ceremonies.
Depending on the size of the school, graduations result in hundreds -- maybe even thousands -- of people gathering to celebrate this momentous occasion.
And THAT type of gathering is big enough to set us all back at square 1 and make these last two months spent in quarantine all for nothing.
This is awful. And let me say again that I am so sorry to all my upcoming graduates that are trying to celebrate during such an uncertain time.
But this is for the good of not just you, your family or your friends -- but for us ALL.
If we buckle down and keep at it, then we will be able to return to a new normal sooner than you think.
But if we all go running out into the public without thinking, those COVID-19 cases will start to rise once again.
We will get through this together, all.
Check out these 50 fascinating facts about dogs: