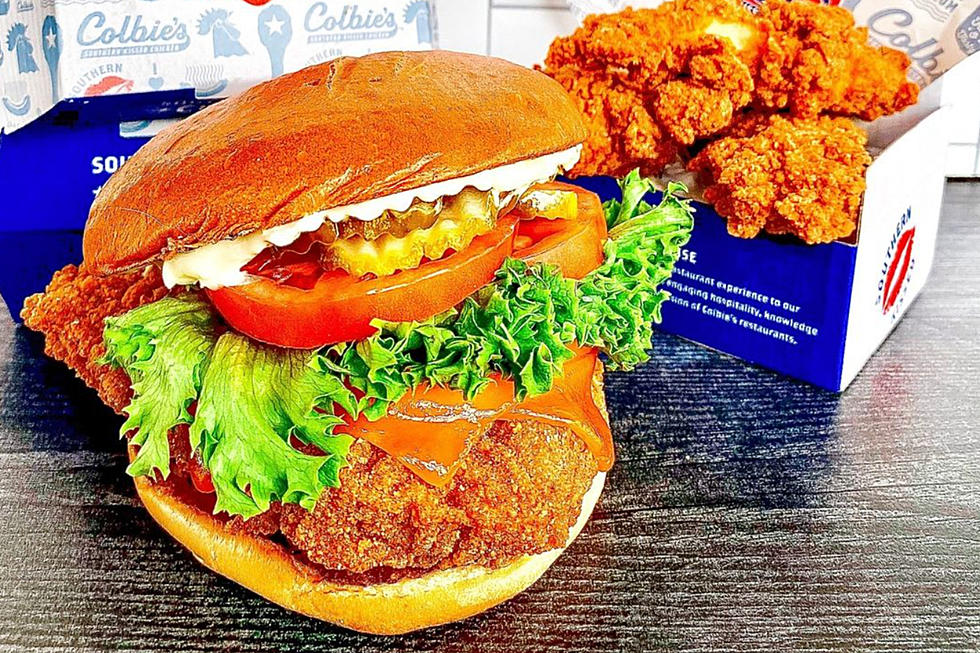 The absolute best fast food chicken place is in New Jersey
Via Colbie's Southern Kissed Chicken on Facebook
New Jersey has so many great prepared food options available. From great restaurant takeout to prepared foods at supermarkets to convenience stores that are actually fast-food joints to your standard fast-food operation.
New Jersey has the best quality and variety in the country.
I've never really been a fan of fast-food chicken places. I recently had the opportunity to sample a new one that opened in South Jersey two years ago. It is a franchise, but there are not many locations as of yet. It's Colbie's Southern Kissed Chicken.
They have a store in Mount Holly on Route 38, one in Philadelphia and another location in Newark Delaware. From the chicken tenders to the chicken sandwiches to the hush puppies, mac & cheese, and baked beans.
Colbie's boasts using the best chicken and it comes through in the taste. They offer seven different chicken sandwiches, including a chicken and waffle favorite. There are fries and a wide variety of dipping sauces and yes, they even serve breakfast.
This place is a genuine gold mine for Southern fried chicken and Southern-style fast food. If you're a fan of that big franchise that's not open on Sundays, you will agree with me, this place blows them away.
Even if you're like me, and kind of on the fence about chicken, you will love the food at this place. It was started in March 2021 by local restaurateur Mike Colbie with his partners Chef Fabio Viviani and former Phillies slugger Ryan Howard.
If you're in the area of Burlington County, or heck anywhere in the state for that matter, and you want the best, southern fried chicken head to Colbie's, and pray that they open one near you!
LOOK: Here are copycat recipes from 20 of the most popular fast food restaurants in America
Judi's double decker eggplant chicken marinara recipe
Opinions expressed in the post above are those of New Jersey 101.5 talk show host Dennis Malloy only.
You can now listen to Dennis & Judi — On Demand! Hear New Jersey's favorite best friends anytime, anywhere and any day of the week. Download the Dennis & Judi show wherever you get podcasts, on our free app, or listen right now.