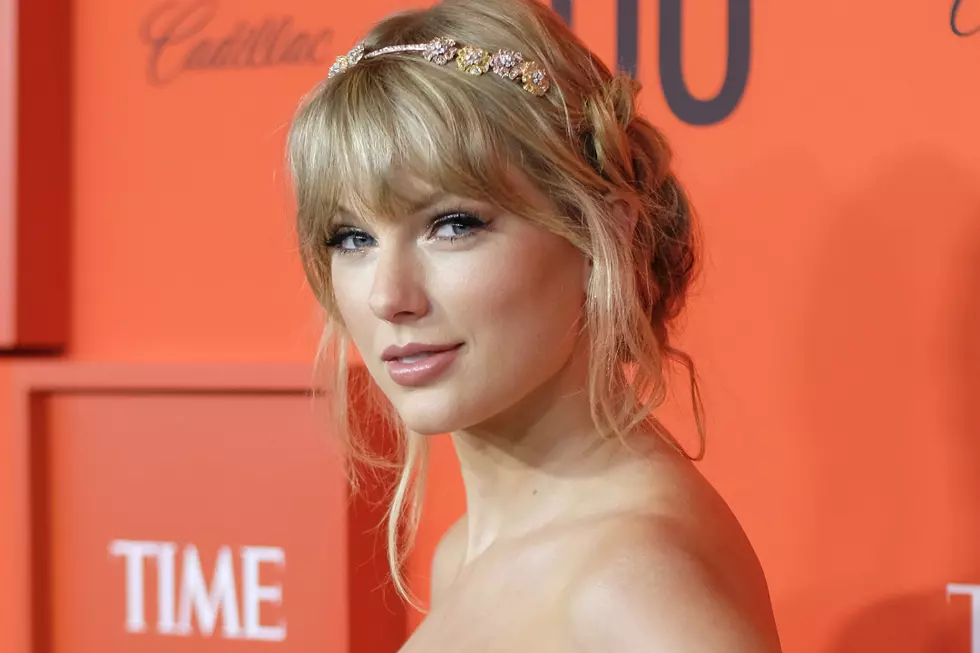 Taylor Swift Releases New Song 'The Archer': Listen
Dimitrios Kambouris, Getty Images
Taylor Swift dropped a new song called "The Archer," off her upcoming album Lover.
The "ME!" singer released the track after her previously-announced Instagram Live on Tuesday (July 23), in which she detailed her upcoming seventh studio album. Eagle-eyed fans quickly noticed the 29-year-old was dressed in a white t-shirt with a bow and arrow on the pocket, as well as sported a gold necklace to match.
Swift then confirmed she worked Jack Antonoff on "The Archer" and revealed why this song is so important to her, admitting that every track five on her previous albums was an emotional and honest song.
Listen to Taylor Swift's new song "The Archer," below:
She also explained Lover will be about the lessons and memories she's learned over the years, revealing the deluxe edition of her album will feature 120 hand-written pages from her diaries, which includes photos, drawings and lyrics she wrote when she was younger.
Swift even revealed she was doing her Live in her trailer on the set of a new video she's shooting. She didn't disclose which one, but she did confirm "The Archer" is not a single off her new album nor will it get an official music video.
Hours before Swift's official announcement, iTunes unveiled the name of the track, which was listed as the fifth song on her album and was 3:31 minutes long.
It also perfectly aligned with the Easter egg she teased on Monday (July 22), in which she announced she was going to reveal the significance behind the clue involving the scene in "You Need to Calm Down" that sees singer Hayley Kiyoko shoot an arrow into a red and white target with the number five written on it.
At the time of the music video's release, fans theorized this meant the two pop stars had collaborated on a song together and that the number five represented the track number.
"I'm going live tomorrow, July 23 at 5pm ET! I have some stuff I'm reeeeeally excited to tell you about, including some info on this Easter egg right here," Swift wrote alongside a clip of the arrow hitting the target.
Swift's Lover album is set for release on August 23, 2019. In the meantime, you can watch the "You Need to Calm Down" video below and see how many other clues you find.
Taylor Swift's Most Memorable Music Video Looks