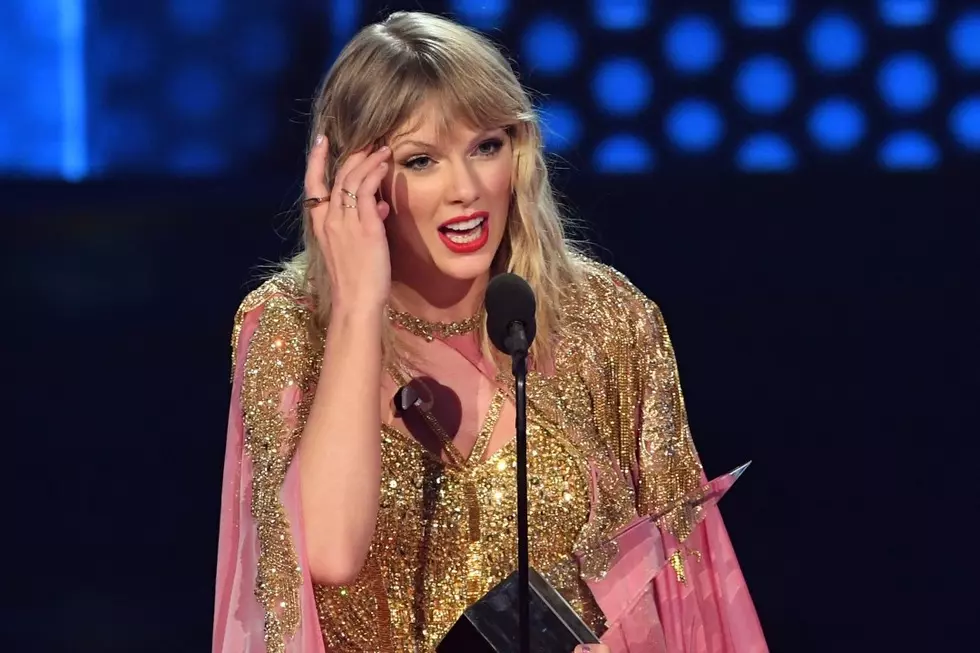 Taylor Swift Receives 2019 AMAs Artist of the Decade Award
Kevin Winter, Getty Images for dcp
Taylor Swift was honored with the inaugural American Music Awards' Artist of the Decade award Sunday (Nov. 24).
Famed songwriter Carole King presented Swift with the honor along with a package that featured some of Swift's numerous career highlights.
After Swift's thrilling medley performance, the 29-year-old received a standing ovation from her music industry peers and fans alike. Her mother, Andrea Swift, teared up in the audience while her father, Scott Swift, pulled her close.
"First of all, I wanna say [that] getting to share the stage with Misty Copeland, and Craig Hall, and Camila Cabello, and Halsey, and all those amazing dancers tonight was … a dream come true ... That performance was even more fun than I thought it would be," Swift said during her award acceptance, while a section of fans began to make the pop star's previous signature heart hands sign to share their love with Swift.
"I cannot believe that it's Carole King who gave me this award," Swift gushed, adding that her parents would "listen to [her] records in high school" and then in their home when Swift was born. "When I fell in love with music it was right around the time I realized how marvelous it was how much an artist could transcend so many phases in a person's life. You taught me that was a possibility."
Swift also spoke about the importance of music as an art form. "I guess what I'm trying to say is that any of the artists or really anyone in this room wants is to create something that will last, whatever it is in life," she explained. "The fact that this is an award that celebrates a decade of hard work and art and fun and memories … All that matters to me is the memories that I have had with you guys — with you, the fans, over the years."
"We've had fun, incredible, exhilarating, extraordinary times together," she continued. "May it continue. Thank you for being the reason I'm on this stage, from the very first day of my career to tonight … I'm so lucky to get to do this."
Along with the Artist of the Decade award, Swift was nominated for Artist of the Year, Favorite Music Video for "You Need To Calm Down," Favorite Female Artist- Pop/Rock, Favorite Album Pop/Rock for Lover and Favorite Artist Adult/Contemporary.
Next year is also shaping up to be a big year for Swift, who's been nominated for three Grammys and will embark on a Lover tour next summer. She'll perform in cities across Europe before heading back to the U.S. in July for a two-night stadium concert at Los Angeles' SoFi Stadium and Foxborough's Gillette Stadium.
You can buy tickets and get more information here.
2019 AMAs Red Carpet