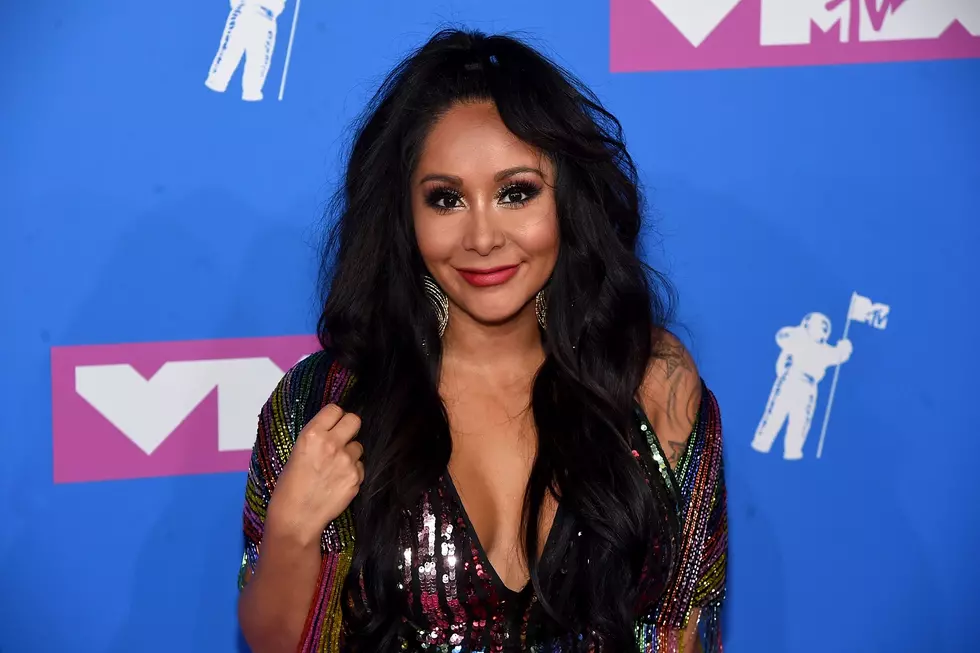 Snooki Announces She Is Retiring From MTV's "Jersey Shore"
Jamie McCarthy, Getty Images
I never thought we would see the day....
Nicole "Snooki" Polizzi has announced that she will be retiring from MTV's Jersey Shore revival known as Jersey Shore Family Vacation. 
She broke the news during her most recent podcast episode of It's Happening with Snooki & Joey.
Now take a look at her explanation for this decision:
"I am retiring from Jersey Shore. The main reason is really….I just can't do it anymore. Literally, leaving my kids to film it is really hard on me. I try and quit every single day. I just hate being away from the kids. I don't like partying three days in a row. It's just not my life anymore."
Wow. The crazy party girl has officially grown up.
We knew Snooki was not the same party girl who entered Seaside 10 years ago because she has since started a family with long-time boyfriend and husband, Jionni LaValle and has been very successful in multiple career endeavors which include writing multiple novels, maintaining her podcast and even opening The Snooki Shop.
But now it looks like her Jersey Shore days will officially be behind her.
She also says part of her decision has to do with the constant drama:
 "Our show, Jersey Shore, is about family and making fun of each other and having a good time and laughing and just knowing that it's all in good fun. Lately, everything is so serious. It's not about a team anymore."
*Cough* *Cough* Angelina..... and Ron.
I get her decision as shocking as it is. Those weekends away are fun when you are younger but even now as a 27-year-old woman with zero kids, I am ready to return to the comfort of my home with my dog after a night out on the town.
But I am making the prediction that with Snooki's departure, Jersey Shore: Family Vacation will not last much longer.
Take a look at the original article at APP.com and good luck to Snooki as she continues to raise her family.