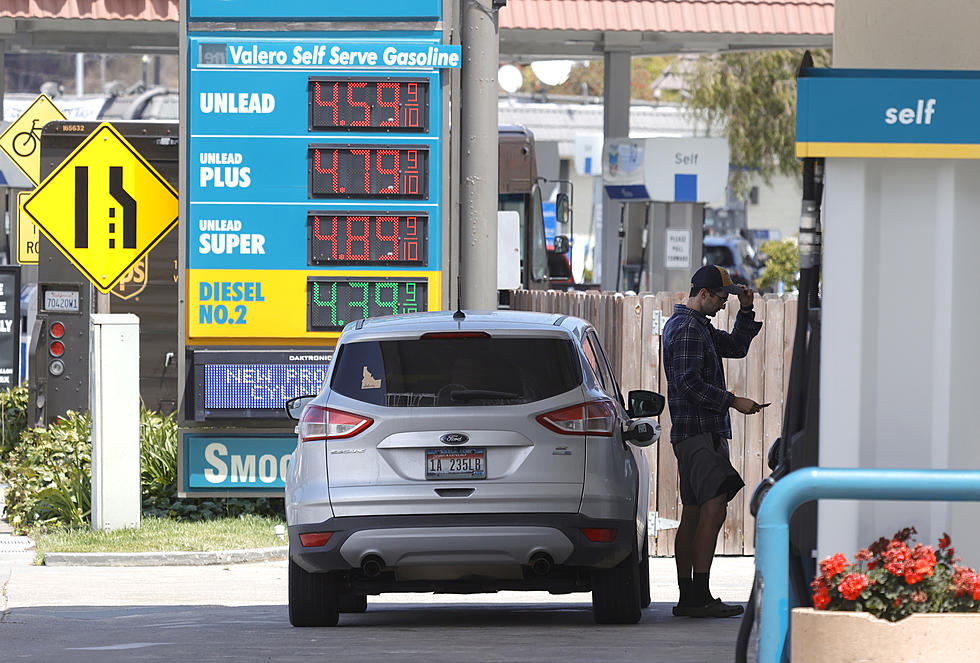 Proposal Calls For Self-Serve Gasoline in New Jersey
Getty Images
You may be able to pump your own gas in New Jersey soon, but don't panic because that doesn't necessarily mean that full-service gas is going away any time soon.
A bill was just proposed in the state's assembly that would allow gas stations in New Jersey to offer self-serve gasoline. But it would require those with more than four dispensers to have full-service pumps as well, NJ1015 reports.
If you have ever driven around New Jersey, it's clear that most gas stations seem to have more than four pumps so it's likely that they'd offer both options.
The hybrid model, which would allow consumers to choose how they fill their tanks would bring both convenience and cost savings to New Jersey drivers, according to the bill's sponsors.
Estimates say that a hybrid plan of full service and self-service gasoline could save us as much as 15 cents a gallon, according to reporting from Townsquare Media's Michael Symons.
"Jersey girls can do anything – including pump their own gas. Jersey girls like to save money just like everyone else," Assemblywoman Annette Chaparro said on Monday.
The legislation was just introduced so it wouldn't happen immediately.
However, it could happen this year if the stars align. The executive director of the New Jersey Gasoline, C-Store, Automotive Association, Sal Risalvato, just shared that information with Townsquare Media's Jeff Deminski in an on-air interview.
Currently, New Jersey and Oregon are the only two states in the country that prohibit self-serve gasoline. Oregon's laws have slightly changed in recent years as some rural stations are allowed to offer self-serve gasoline after hours and late at night. 

Every Absolutely Delicious Diner in Atlantic & Cape May Counties