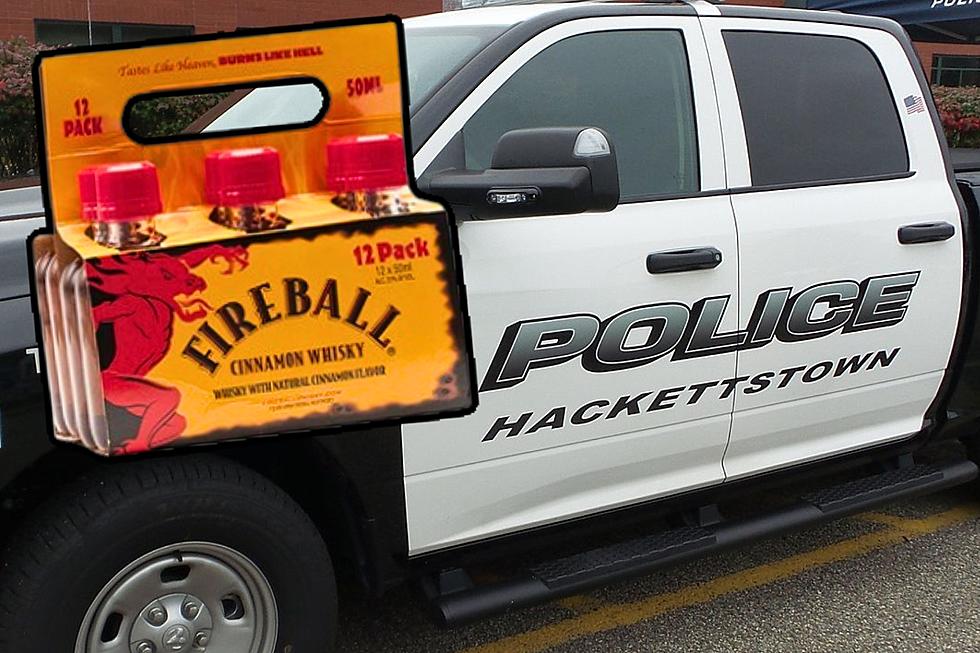 NJ man caught drunk in his car two nights in a row, cops say
(Virginia Alcohol Beverage Control/Hackettstown police via Facebook)
🍺 A man was found drunk in his car two nights in a row, police said
🍺 He's accused of having empty mini bottles of Fireball whiskey in the front seat
🍺 It's not the man's first run-in with the cops
---
HACKETTSTOWN — A North Jersey man was drunk behind the wheel of his car two nights in a row over the Memorial Day weekend, according to police.
Hackettstown police got a call Friday night shortly after 9:15 p.m. about a drunk man sitting in his car on Main Street.
Officers got to the scene along the 200 block of Main Street and found a parked vehicle with its ignition running. They went up to talk to the driver, identified as 30-year-old Sparta resident Michael Kane.
Police said they could smell the alcohol on Kane's breath. They also found empty miniature bottles of Fireball whiskey scattered throughout the front passenger seat.
Kane was charged with having an open container of alcohol and consuming alcohol in a public area. He was given a court date and let go to a family member.
The next night, police got another call around 10 p.m. about a man asleep in his vehicle along the same stretch of Main Street. Again, police said they found Kane and empty bottles of Fireball.
This time, Kane was unconscious and the vehicle was turned off. But officers found the keys were still in the ignition.
After the officers woke Kane up, they charged him with driving while intoxicated and possessing an open container of alcohol. He was later released to a friend.
🍺 Tried to outrun the cops
This past weekend's encounters were not the first time Kane had been accused of being drunk behind the wheel.
State records show he spent 30 days in jail for an incident over a decade ago. The New Jersey Herald reported that Kane was driving 74 mph in a 40 mph zone and tried to outrun the Sparta police on June 29, 2012. He was charged with DWI, eluding, reckless driving, speeding, and other motor vehicle offenses.
Kane was later arrested in 2016 for credit card theft. He was sentenced to five years probation.
Report a correction 👈 | 👉 Contact our newsroom
LOOK: Most dangerous states to drive in