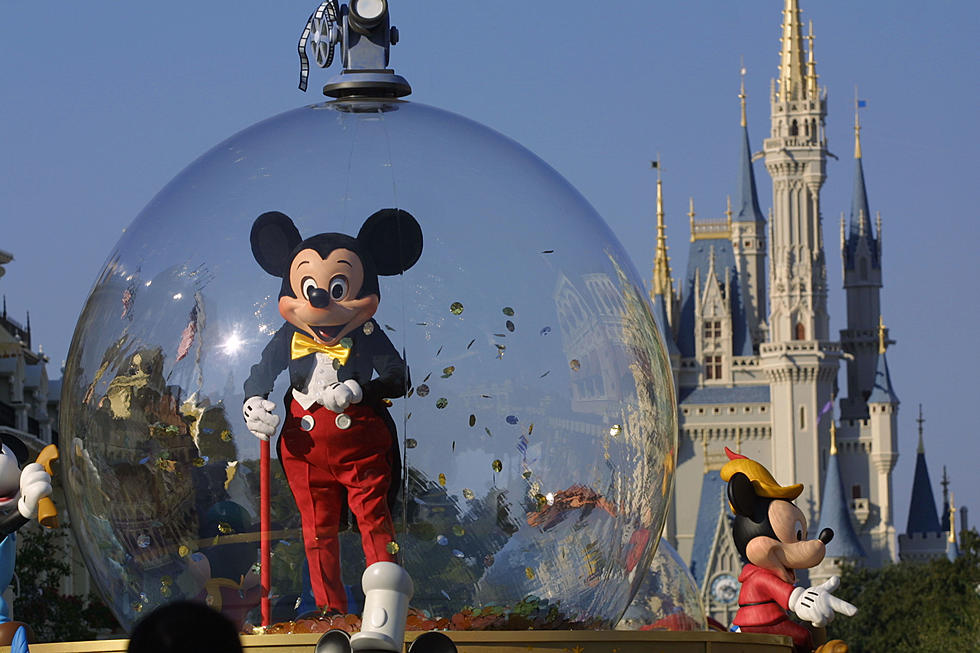 New Jersey Residents Have To Wait Two Weeks To Enter Disney
Getty Images

Enter your number to get our free mobile app
Disney never closes, so when it was announced that they would shut down due to the coronavirus pandemic, people were shocked. A few of my friends and family happened to have Disney trips planned for this spring and were forced to reschedule, and it looks like those people are going to have to really alter their plans.
A self-quarantine rule had already been established by the Governor of Florida, but the order has been extended to run through July 7th. Residents of New Jersey, New York, and Connecticut. The two-week period will run "from the time of entry into Florida or the duration of the individual's presence in Florida, whichever is shorter."
Now, Disney is planning to re-open the Magic Kingdom and Animal Kingdom on July 11th, with Epcot and Hollywood Studios reopening on July 15th. That means if you're coming from New Jersey (or New York or Connecticut) you'll need to get to Florida two whole weeks before that. I don't know about you, but I'm sure there aren't many people who can afford to take an extra fourteen days off from work, and pay for a hotel and food for that extra time, all on top of the regular cost of a Disney vacation.
The thing is, I have no idea how this rule can actually be enforced. The Florida Executive Order does say that checkpoints will be set up on the interstates heading into Florida, so it would simple for workers to just flag cars with New Jersey or New York or Connecticut license plates, but if they take my temperature and say I'm fine, how are they going to make sure that I don't go out for two weeks? Just say I had Disney tickets for Re-Opening Day on July 11th - how will Disney be able to confirm that I've been in Florida since June 27th?
Disney will have its own set of rules in place to help keep visitors safe and prevent a cluster of cases at the park:
Park Reservations: Initially, park attendance will be managed through a new park reservation system. To enter a park, both a park reservation and valid admission for the same park on the same date are required.
New Ticket Sales: At this time, new ticket sales are temporarily paused. Existing ticket holders and Annual Passholders will be able to make reservation requests in phases before new tickets are sold. Additional details will be shared with these Guests soon. New ticket sales will resume after that period of time.
New Disney Resort Hotel Reservations: At this time, new reservations at Disney Resort hotels are temporarily paused so they can focus on Guests with existing reservations (Disney Vacation Club Members can still make new reservations). Reservations will resume after that period of time.
Upon reopening, theme parks, Disney Resort hotels, restaurants, attractions, experiences and other offerings may be modified and will be limited in capacity and subject to limited availability or closure, based on direction from health experts and government officials to promote physical distancing.
Additionally, attractions, experiences (such as shows, parades and fireworks), services and amenities may have limited availability or may remain closed. They will provide more information as it becomes available. They reserve the right to cancel any reservations, admission media or purchases and provide applicable refunds.
Face coverings are required for all Guests (ages 2 and up) and Cast Members; temperature screenings are required in some locations.
Frankly, there's no way I'm going to any theme park for a while. An international destination like Disney is perfect to become a hotspot for potential spikes, because everyone has had different rules and restrictions in place. New Jersey and New York were hit the hardest, but every state had cases, so who knows how well-protected any other tourists would be.
See The Birds of New Jersey