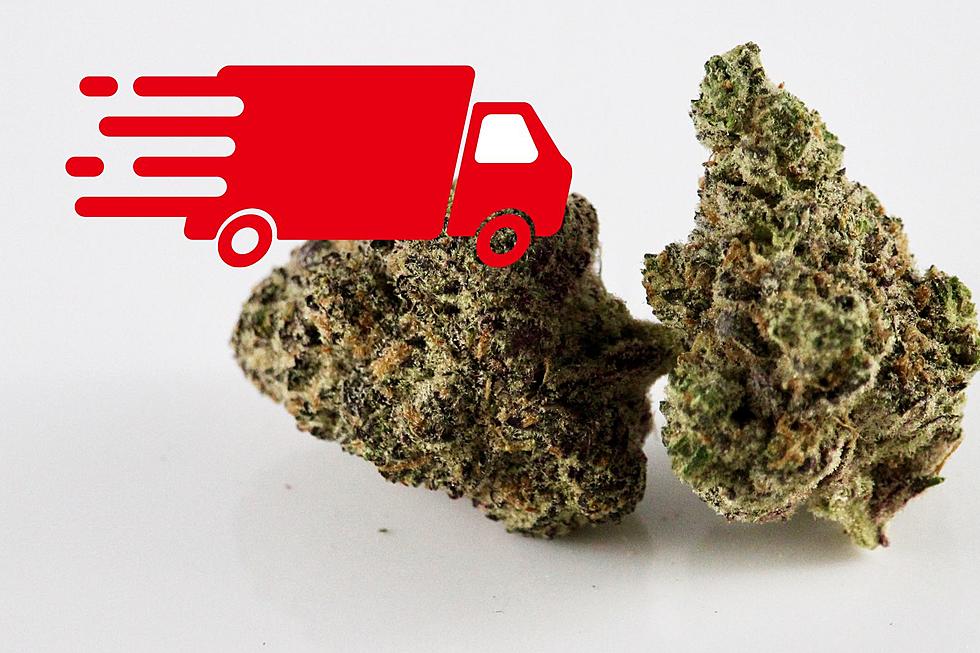 Uber Eats For Weed? New Jersey Considers Legal Weed Deliveries
Photo by Christina Winter on Unsplash / Canva
So it wasn't all that long ago that marijuana became legal in the Garden State, and ever since then, business has been booming.
In fact, Jersey is only one of 23 states where recreational and medicinal marijuana is legal.

Personally, I don't smoke weed, but do fully support its legalization.
I mean, if I can grab a couple of beers at a bar at the end of a long week with my buddies, why can't someone else light up in the privacy of their own home?
But if you do partake, then I've got some pretty cool news for you.
Soon, you might be able to get your weed delivered right to your door, just like your pizza, your weed could come in thirty minutes or less, or it's free.
Okay, so I'm not sure about that thirty-minute thing but it does look like marijuana doordash could be in New Jersey's future.
According to APP, cannabis delivery is technically legal right now in Jersey for medicinal deliveries, although not many dispensaries are doing it currently.
But on September 27th of this year, APP reports that the Cannabis Regulatory Commission will open up applications for cannabis delivery licenses.
By the way, if you're a business that's interested in applying, it's two thousand dollars for the application plus an annual thousand-dollar fee.
And it would work basically like an Uber Eats or a Grub Hub; you'd order your weed through the dispensary and a third-party delivery person would drop your order off at your door.
When the delivery person drops your package off at your door, they'll have to verify your age and you'll likely have to pay cash, according to APP.
Again, I'm on board with this, especially for people who use marijuana medicinally; if you live in a part of Jersey that's not close to a dispensary and you can get what you need delivered right to your door, then more power to you.
UPDATED: All the stores where NJ legal weed is sold
The number of recreational cannabis dispensaries continues to grow, since the first NJ adult recreational sales in April 2022.