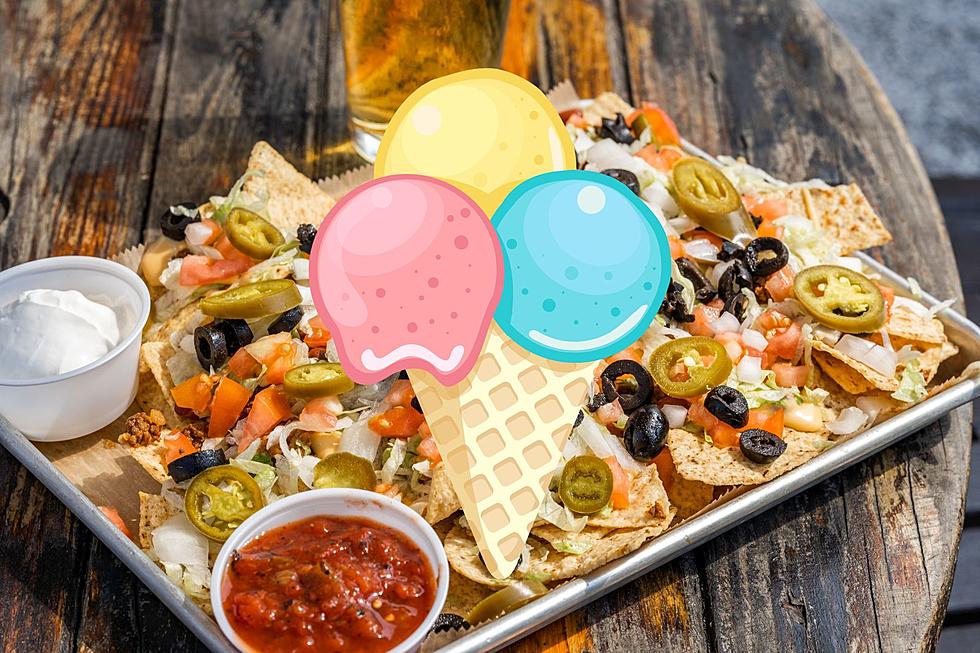 Ice Cream Nachos Are A Thing And There's Only One Place In New Jersey To Get Them
Photo by Courtney Cook on Unsplash / Canva
New Jersey and ice cream go together like peanut butter and jelly, it just works.
We are fortunate to have so many excellent ice cream parlors along the Jersey Shore that it's pretty easy to get spoiled quickly.

For example, one of my favorites is in Lavallette; Iceberg Icecream.
The peanut butter sundae is to die for!
We've also got Yellow Brick Road ice cream in Brick which is regularly recognized as one of the best ice cream spots around.
But did you know a place in Bayville is putting a new spin on how we eat ice cream?
It may sound weird, but they've come up with something called ice cream nachos.
Now, I love nachos; meat, cheese, pico, jalapenos, and freshly made chips are a staple when we go out for apps and drinks.
But how do ice cream nachos work?
It's actually pretty cool!
This ice cream shop in Bayville takes a few scoops of ice cream, and drizzles on your toppings which range from Oreo to M&M and everything in between.
Then they take a waffle cone and break it up into little squares which kind of reassemble chips, like this.
Those are some pretty sweet-looking nachos!
According to Only In Your State you can find this unique ice cream creation at the one and only Miss Mindy's Ice Cream in Bayville.
Now at their new location at 155 Atlantic City Boulevard, they also serve up Affogato, huge brownie sundaes, and have a rotating list of ice cream you can choose from!
Where To Get The Best Ice Cream At The Jersey Shore
Ice cream is VERY important.
The Trashiest Towns in New Jersey