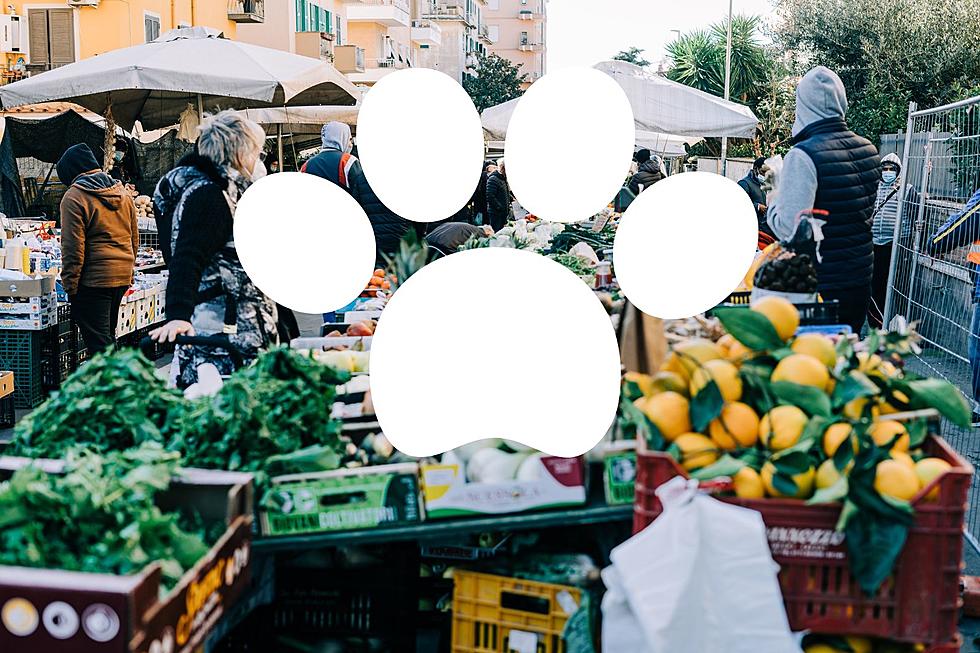 Dogs Are Now Welcome At This Popular Ocean County, NJ Farmer's Market
Photo by Gabriella Clare Marino on Unsplash / Canva
Something I always think of as a sure sign of summer near the Jersey Shore is Farmer's Markets.
There's nothing quite like waking up early (ish) on a beautiful Saturday morning and taking a ride out to an outdoor farmers market to do some shopping.

What I like about farmer's markets is that you can A. get fresh produce that's usually delicious and B. you know you're supporting a local business.
When I lived in Pennsylvania, the town I called home, Phoenixville, had a farmers market every Saturday in the summer under a massive bridge in town.
Each week I'd head down there, get a cup of coffee and walk around picking up some groceries for the week, and of course, look at all the dogs walking around.
There are a ton of farmer's markets around Jersey, but one farmer's market, in particular, is making some big changes for this year.
It's a popular farmer's market in Ocean County, and this year it'll run from May 6th through September 30th between 8:30 AM and 1:30 PM
In the past, people were able to walk around and enjoy what the market had to offer, but dogs were strictly prohibited.
That changed during this week's Town Council Meeting.
Dog owners will now be able to bring their four-legged friends with them to the Windward Beach Park farmer's market.
According to Shorebeat, both dog owners and their dogs have to be well-behaved while at the farmer's market, and this new resolution is on a trial basis.
However, as of now, you and your dog will be able to enjoy the Farmer's Market together this year at Windward Beach Park in Brick.
By the way, if you want to take your dog to the beach, here's a few spots you can check out!
Dog Friendly Beaches In New Jersey
Your pups need their time at the beach too! These are the highest-rated dog-friendly beaches in New Jersey.
Awww! Pictures of Cute, Cuddly Animals at the Atlantic County 4H Fair
The 71st Atlantic County 4H Fair was held Friday and Saturday, August 6th and 7th, at the fairgrounds on Route 50 in South Egg Harbor. Here's a look at some of the animals!