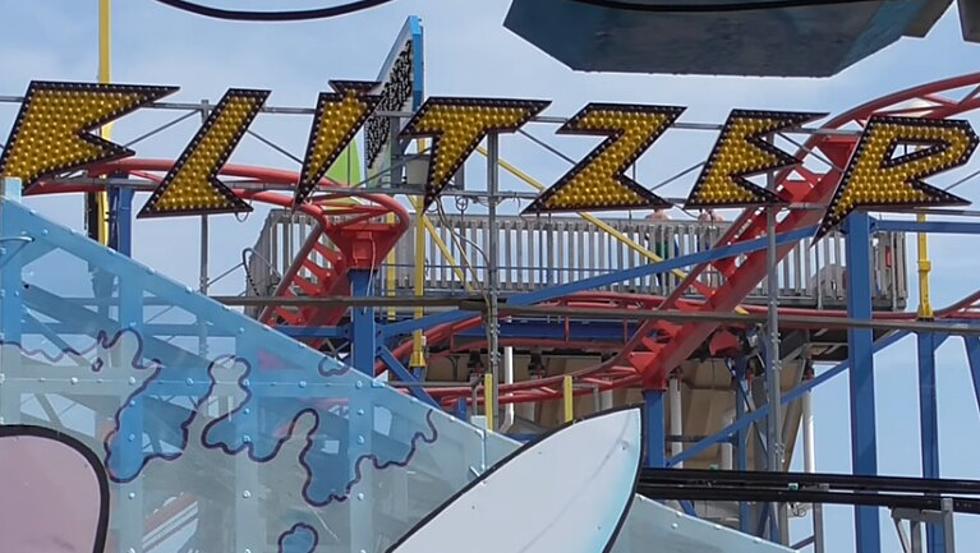 Morey's Piers to Say Goodbye to a Longtime Coaster Favorite
The Flitzer at Morey's Pier/YouTube
Before closing for the season, Morey's Piers in Wildwood plans to throw a farewell party for an old friend - the Flitzer roller coaster. The Flitzer, a steel coaster installed in 1983 by Zierer, a German roller coaster manufacturer, was one of 10 "Flitzer" roller coasters across the United States. After its final ride, the only remaining Flitzer will be at Jenkinson's Boardwalk in Point Pleasant.
Morey's plans to bid farewell to their beloved Flitzer on Surfside Pier from 1-4pm Sunday, Sept 23. Renowned for its quick drops and high-banked curves, the family-friendly Flitzer will make its final climb after more than 30 years of service and an accumulation of more than four million rides by coaster fans.
As an ode to the ride's 1983 installation date, Morey's is celebrating with an 80's themed cover band, free rides and ride photos, and refreshments. Members of the Morey family clad in 80's garb will be the final Flitzer riders.
Here's a video of  Flitzer in action....